I think my title says it all, I am really so thankful for everything. My family and I were invited to spend Thanksgiving over at my good friend Amy's house, she was the perfect hostess from appetizers to pumpkin pies and everything in-between. The kids had a great time playing together and I brought a couple crafts to keep them entertained.
The most exciting part of the day was Harlow taking some serious consecutive steps, she had taken a few steps early in the week but on Thanksgiving she really started moving those sweet little feet.
Before we left the house I asked each of them to tell me what they were most thankful for (let's assume they are all thankful for family) ...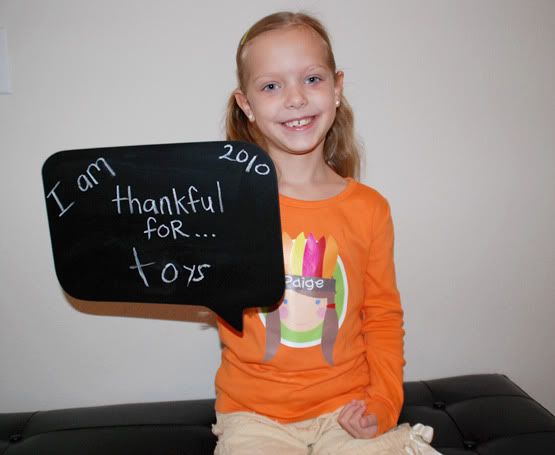 Aiden isn't much for pictures these days, get ready for when you see our Christmas card picture :)
In case you didn't know all of Harlow's sweet little shoes are by
Joyfolie
Taking some serious steps on Thanksgiving