The title sums up this past weekend. We finally decided to just put the guest bedroom furniture in the garage until we can sell it so we could get Aiden's big boy room put together and Harlow's nursery started.
Pottery Barn Kids delivered part of
Aiden's furniture
on Saturday and Jon got started on re-painting his room for the new
Star Wars
theme. Jon is a big Star Wars fan so he was really excited to make that the theme for his son's room. Jon and I did our best to keep the kids out of the room during the painting but somehow our little A man got caught up in some paint and tracked it into the playroom without Jon even realizing. When I finished nursing Harlow and came upstairs to check on things I began to panic after seeing all it had gotten on besides Aiden, but Jon is fairly confident we can get it all out so keep your fingers crossed.
I sure am going to miss the planes but at the same time I am excited to see the new Star Wars room theme come together.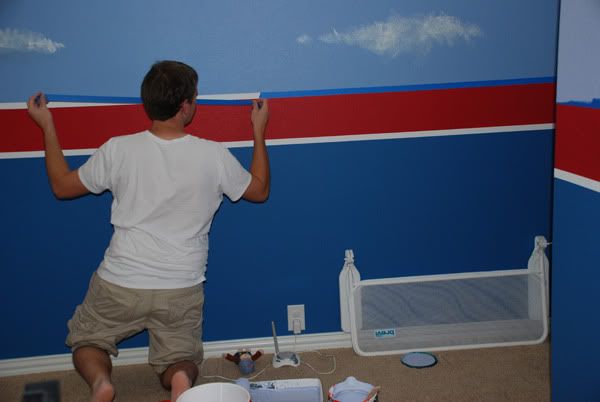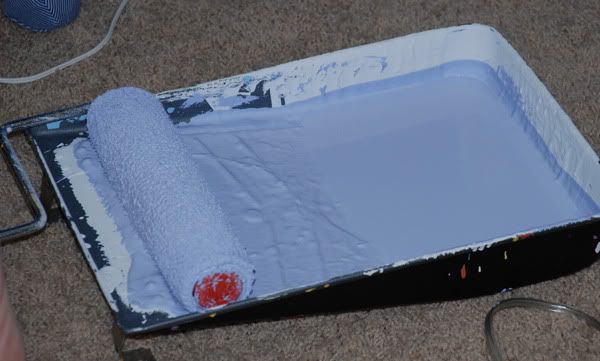 Such a boy!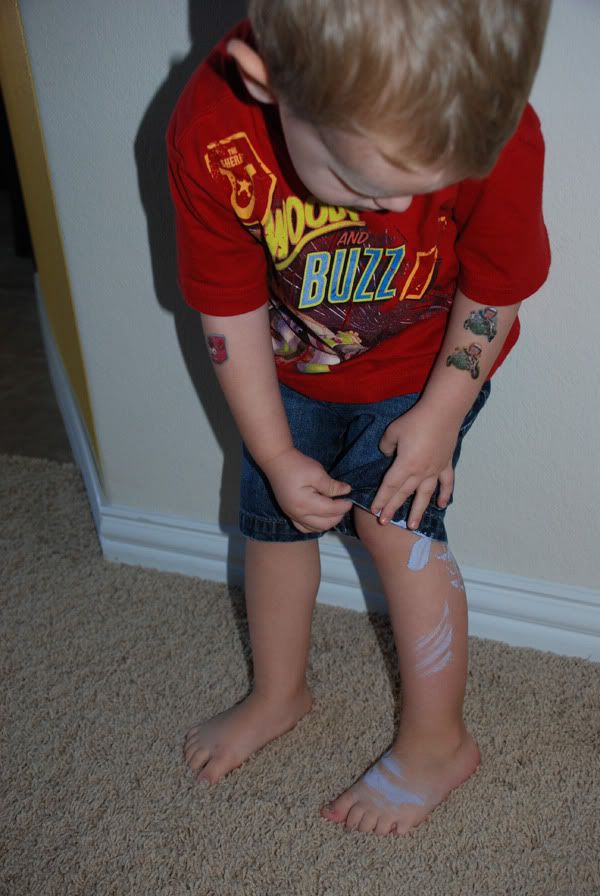 When Aiden got in his new big boy bed for the first time Saturday night he kept saying, "Look Daddy, 3PO 3PO!" Part of me was a little sad to see my baby boy going into a big full size bed but he did still hold his
Pigeon, Knuffle Bunny
and bebe (his little blanket) to sleep with. Jon hopes to finish the painting this weekend and we should get the rest of Aiden's furniture soon. After Aiden's room is finished Jon will put together and paint Harlow's nursery. I can't wait to share pictures when it's all finished. Feels so good to get things in order.
Paige wanted to check out her brother's new bed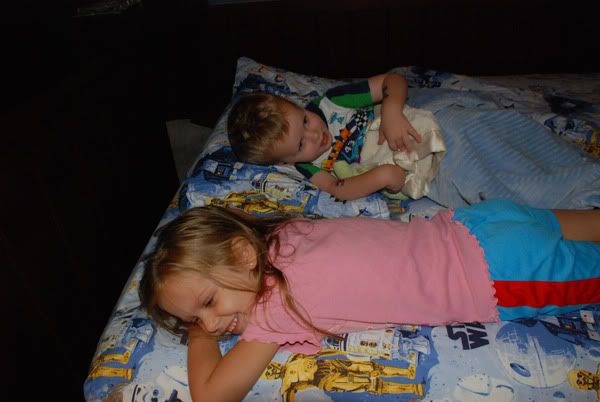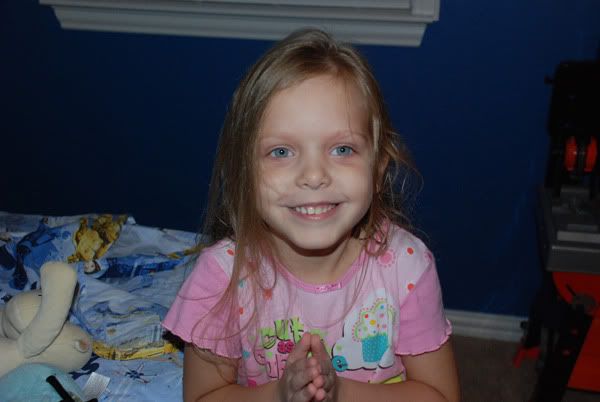 Harlow is 6 weeks old now and quickly putting on the pounds. I had a check-up yesterday and my Mid-Wife Kathleen weighed her, she was 11 lbs. 10 oz. I knew she was a good nurser but WOW is she good. I also had a very rewarding baby "first" on Sunday, Harlow gave me her first smile. Her sweet smile with that cute dimple stopped me in my tracks and of course melted my heart. The day to day routine has become much easier these days and the cooler weather sure does help when loading all 3 kids in and out of the car.
Sleeping in her swing
Well off to start decorating for Halloween before I tackle dinner. It's my favorite month and Halloween is my favorite holiday. I will take some pictures of the scary decor when I am finished in a few days.