We were so excited to get snow again this year, the kids couldn't wait to get out and play in it. The best part about snow in TX is it only lasts for a day or two and then it's gone. We took the kids out yesterday while it was still snowing and then I took Aiden and Harlow out again today while the groung was still covered in snow.
I think we could benefit from some snow bibs and gloves, the kids wanted to play outside longer but we just couldn't make our winter coats and mittens work for the freezing cold and wet snow. At least the big kids and I had
rainboots
. In any case we had fun, Paige built a snowman yesterday and
Aiden
enjoyed kicking him down today. Harlow enjoyed just running around outside.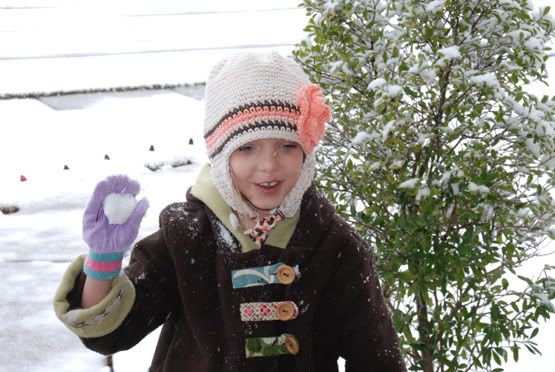 using our
Bilibo
to slide down the hill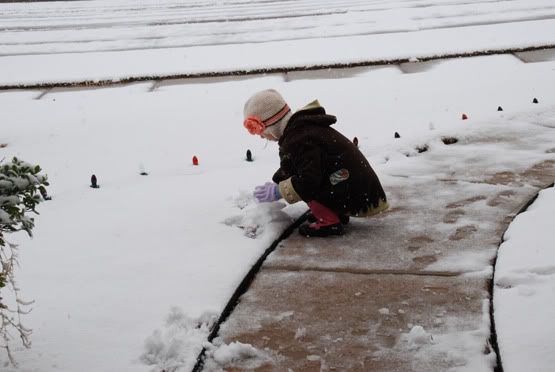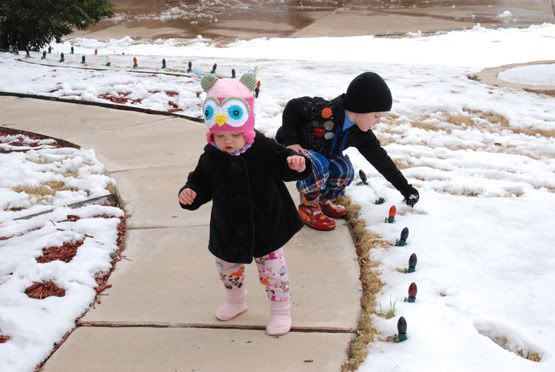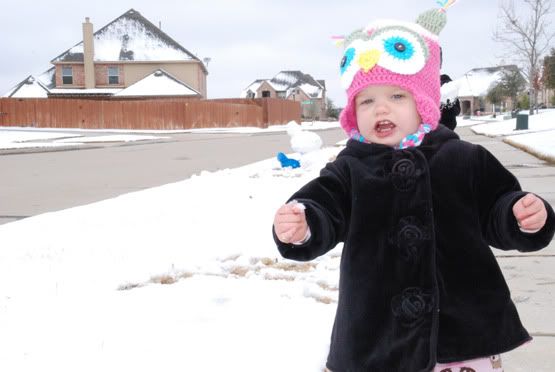 Aiden
sharing his snow with his sister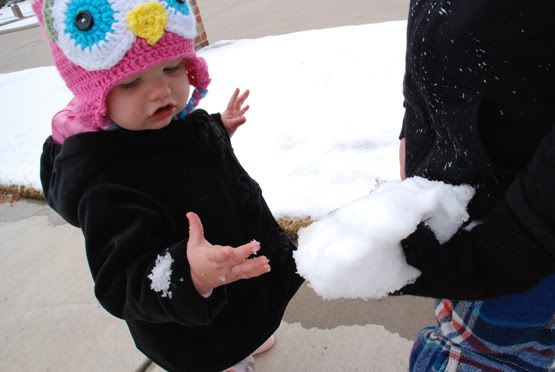 so glad I bought these
rainboots
from Target this year, they really have been put to good use