Well my title sums up this very busy fun filled week for us.
Paige had
Boosterthon

Fun Run
fundraiser at her school yesterday. Jon,
Aiden
& I (with Harlow sleeping on me in her sling) had so much fun cheering her on at the sidelines. I couldn't help but get a little teary eyed watching my little girl run 24 laps to raise money for her school. Thank you so much for those that supported her with donations, she was so excited to get some
Boosterthon
goodies which included a glow in the dark
Frisbee
, shoe laces, wrist band watch and a headband. The night before the run she even slept with the headband on, it was so sweet!
Cheering his sister on
Aiden entertaining himself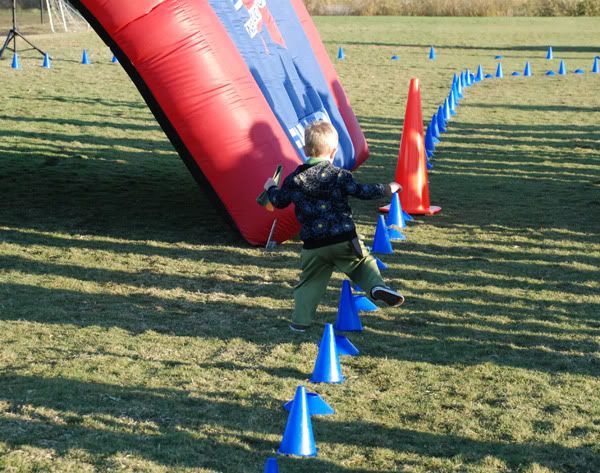 GO Paige GO!
My two favorite men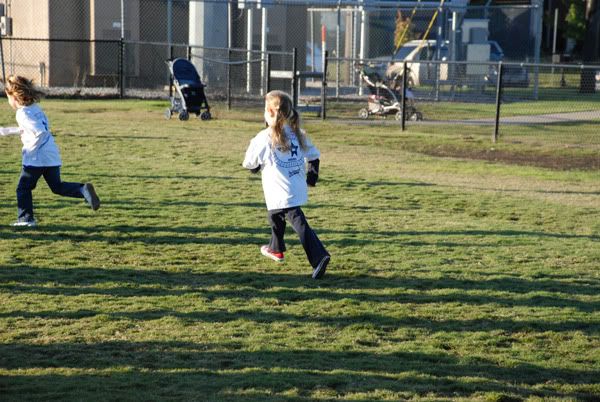 She ran 24 laps
Harlow started to officially suck her thumb yesterday. She has found it and sucked on it on occasion but starting yesterday it became her constant self-soother tool; Jon and I are happy about it because she sure is cute sucking her little thumb. I also think it's a great tool for her to use to soothe herself when mommy can't come running right away. Paige sucked her thumb when she was a baby and we were able to break her of it by the time she was 2 so I am not stressing about any long term thumb sucking problems.
Today in her swing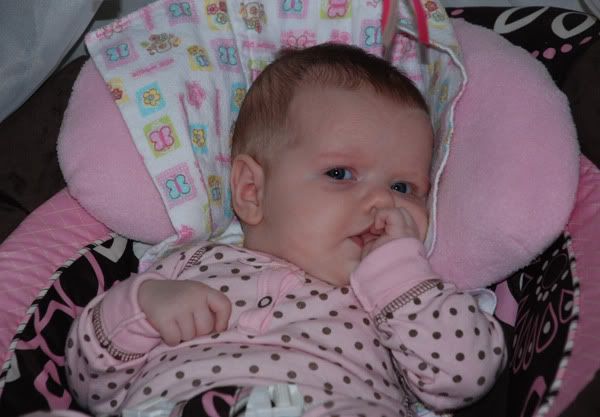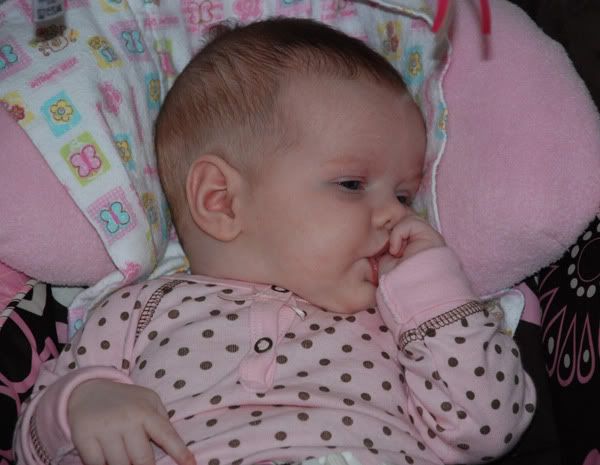 Aiden
and I sure have been having fun this Halloween week. We have done a lot of Halloween crafts together and he had a great time at My Gym yesterday wearing his adorable Peter Pan costume. After I finish on this Blog we will make another craft together,
some spooky ghosts using his feet
. I make this craft every year with the kids, it's fun to see how much they have grown since the last year.
Aiden enjoying his lunch today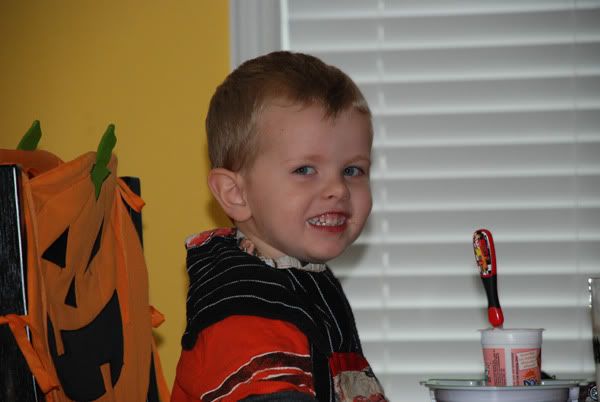 We are really looking forward to Halloween on Saturday and also a visit from my dad and Connie. Stay safe this Halloween and have a fun time trick-or-treating on Halloween night.