There isn't a day that goes by that I don't feel grateful for our 3 beautiful children. I cherish everyday I get to spend with them. Being a Stay At Home Mom is such a gift, I couldn't ask for anything more in my life.
Ok
, well sometimes I do wish for a vacation but even then it's a family vacation I'm wishing for.
My Beautiful Girls 10/08/09...Paige loves to match her sister, SO CUTE together!
Bright Eyed Baby Harlow
I have most of our decorations up for Halloween now, it's kind of hard to get pictures of it all since its scattered around the house but this should give you an idea. The kids love the decorations and we have some really fun Halloween events planned in the month of October.
Aiden
playing dress-up as Buzz
Lightyear
...To Infinity and Beyond!
10/06/09 -
Aiden
loves wearing his Big Brother shirt, he loves "baby Harlow"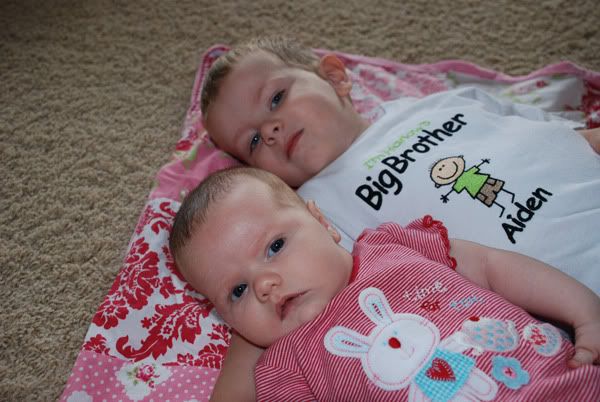 So lucky to be me!