It seems like it was yesterday I took the 1 month pictures of Harlow and now she is already 2 months. Jon and I can't say enough wonderful things about her, she is seriously the best baby ever. She can light up a room with that smile of hers, she loves a good nap in her swing, enjoys laying on her back kicking around watching
tv
with Jon and I at night, she goes down for bed at 10 pm and almost always sleeps until after 5 am and sometimes even 6 am!
The chair Harlow is sitting on is named Lulu the Lamb, it was Paige's chair when she was a baby and I took the same monthly pictures of her laying on it for her first 12 months as well.
Harlow 2 months old -
All Smiles!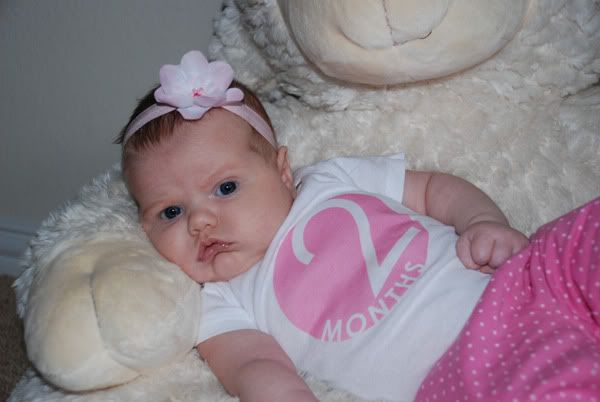 Aiden
all smiles sitting on his dog chair named Porter. I also took monthly pictures of
Aiden
on his chair when he was a baby and now look at my big boy sitting on Porter.