My good friend Andrea and I decided to take our kids to the Dallas Zoo today for the first day of Spring Break. We got an early start to beat the heat and the crowds, it was a perfect 78 degrees today.
Oh what a fun day we had! If you asked any of my kids what their favorite part of the day was they would quickly tell you feeding the

giraffes ...and of course it's MY favorite activity at the zoo to take pictures of. I also really enjoyed seeing the Koalas.
The Dallas Zoo has so many wonderful animal exhibits in addition to a wonderful kids area. The kids enjoyed seeing all of the animals, playing in a little stream in the kids area, the petting zoo, kids barn, insect building and a BINGO card that let you check off animals as you saw them and turn it in for a little prize at the end of your visit. We ended our zoo'pendous day with some yummy ice cream. Aiden and Harlow already asked to go back, I look forward to taking them at least once a year.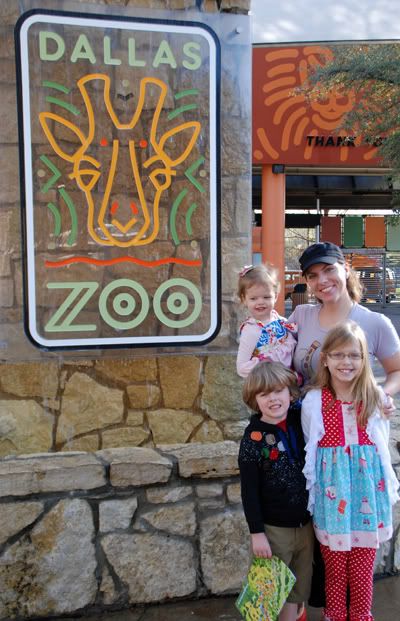 Aiden
getting up close to the penguins
A new, very tall friend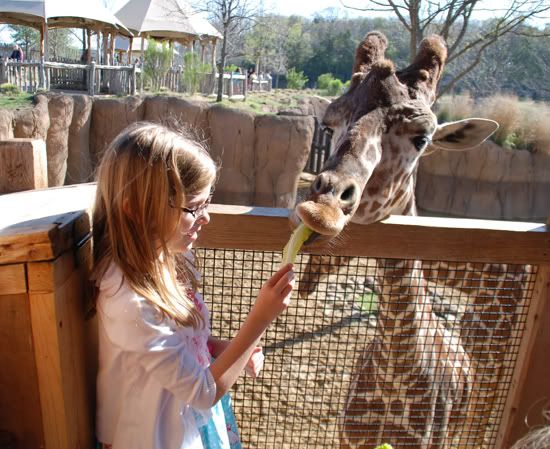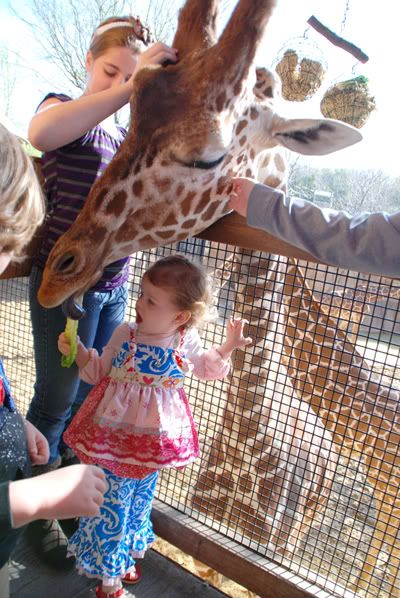 Harlow wasn't expecting him to use his tongue to grab it so quickly, her facial expression is priceless.
So many animals to see at the Zoo!
Harlow pointing to the "big kitty"
Harlow making chicken sounds and showing off her 'best' chicken moves in the barn