So I guess I will start with my little man Aiden's 2nd birthday party.


Saturday, March 21st we celebrated Aiden's 2nd Birthday. He turned 2 years old on February 24th but because of other parties set on the surrounding weekends I pushed the party out a month to make sure all of his friends could attend.
Aiden just loves his cars, if he has a car in each hand life is good. His friends showered him with all things cars for his birthday, he couldn't have been happier.
We had the party at
My Gym in Frisco
, where Aiden and I attend a Mommy and Me class once a week. Everyone who attended the party just raved about what a fun time they had and in the pictures you can see that the little man A really enjoyed his extra special party day.
Paige and Aiden ready to Party!
The amazing Cars cake from
Cakes Amore
...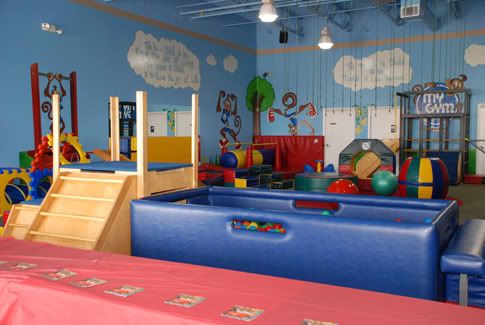 Getting ready with some fun stretches and songs...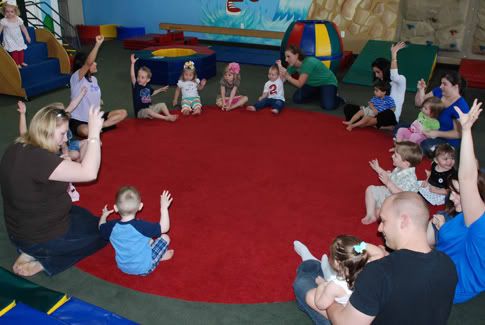 The puppet show under the parachute tent...
Aiden making a special appearance on the birthday bike...
Being Silly for the Group Picture...
Aiden in the swing while everyone sang 'Happy Birthday' to him...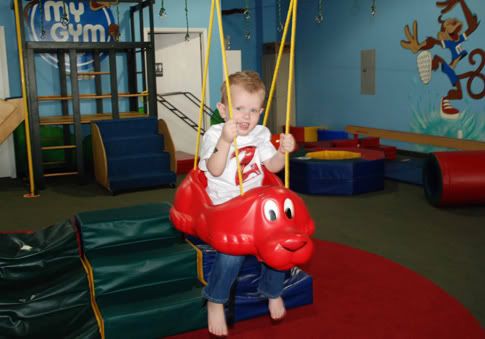 Happy 2nd Birthday Aiden!!!
Let's Eat Cake!
Yum!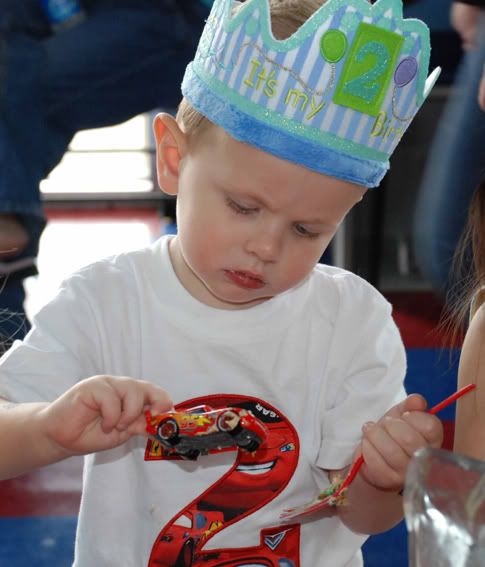 It was the people who shared in the party that made it so special, I will cherish those smiles and laughs in my heart forever.