I have been trying to make time for over a month now to take Harlow to get her ears pierced; we took Paige when she was 3 months old and Harlow is already 4 1/2 months old but with the holidays I just wasn't able to find the time, so I finally made the time and took Harlow to the mall last weekend on the 26th of December to get her little ears pierced.
She cried for less than a minute and was back to her usual smiling self. I told a fellow mother who had her first daughter that I prefer to get my daughter's earrings when they are just babies because they don't have the "fear factor" about it, they don't mess with the earrings and I sure do love to see some bling in those little ears.
It was so much fun (and less stressful) just having Harlow with me at the mall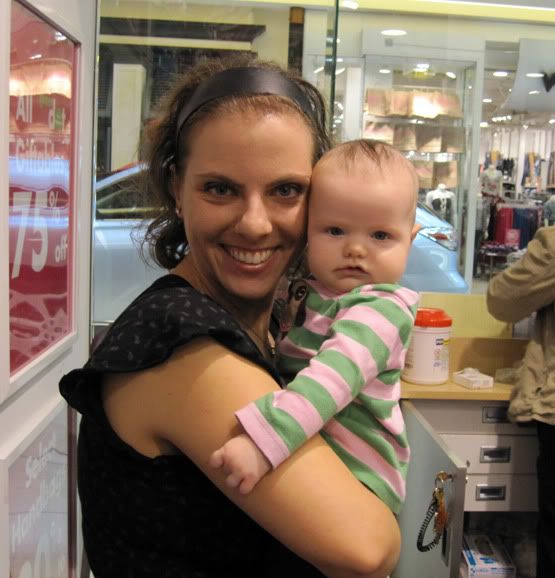 I love those big blue eyes. Another thing to mention in this picture is that toy beside her is a
MUST HAVE TOY
for all babies, it's Harlow's favorite. I have given the Winkel as baby shower gifts and those babies also adored it.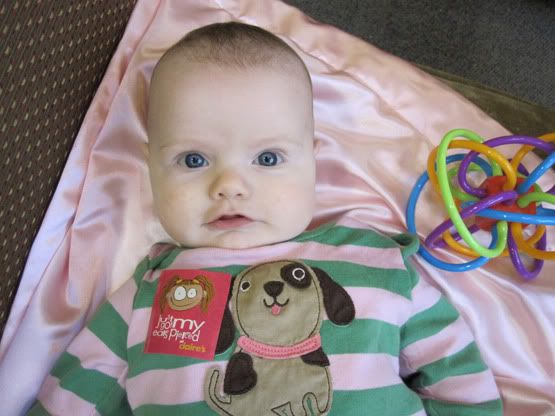 Earrings pierced, I nursed her and she was ready for a nap while I got some much needed "me" time at the mall
On our way back to the car, I just LOVE these
Nuxie Made
hats off of Etsy