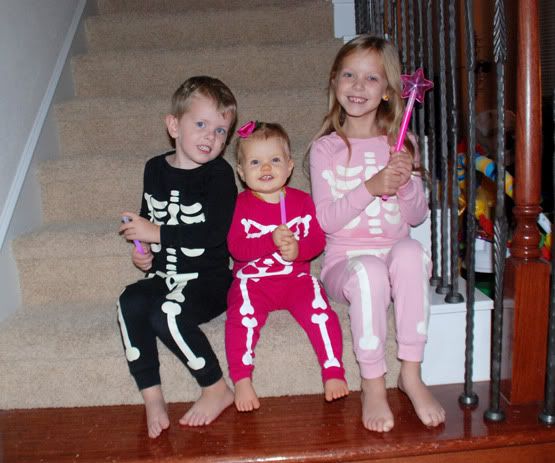 So sorry I haven't been updating my Blog, I guess once Paige started school it's just been busy busy with one thing or another but hey, at least I am back and that's what counts right?
Halloween is my favorite holiday, so many great decorations, fun crafts to do with the kids, so many fun traditions (like 'Boo-ing'), pumpkin patches, costume parties and of course trick-or-treating Halloween night.
Grab some glow-sticks for the kids and head out to get your 'Boo' on, the kids will love it and if you get lucky you might get a 'Boo' back! We do it every year and have also been lucky to get a 'Boo' back as well :)
Here's some of our 'Boo-ing' pictures from Monday night...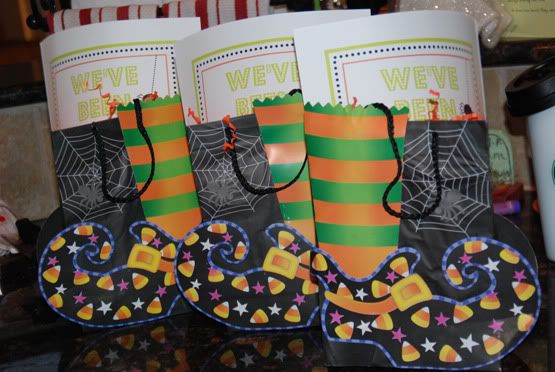 If you buy Halloween toy favors from
Oriental Trading
they will last forever, I swear I have been using the same little favors for years now along with these bags ;)
So excited to go and 'Boo!'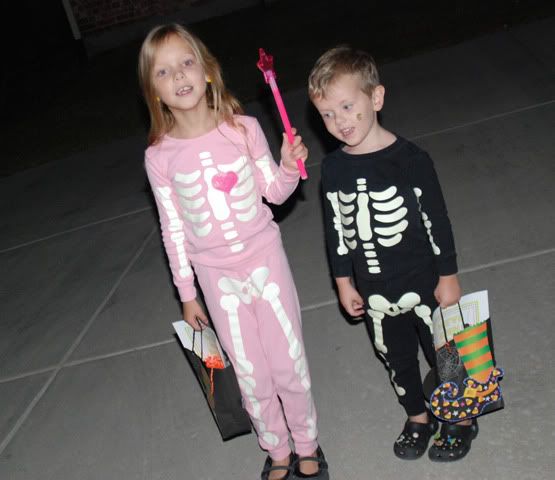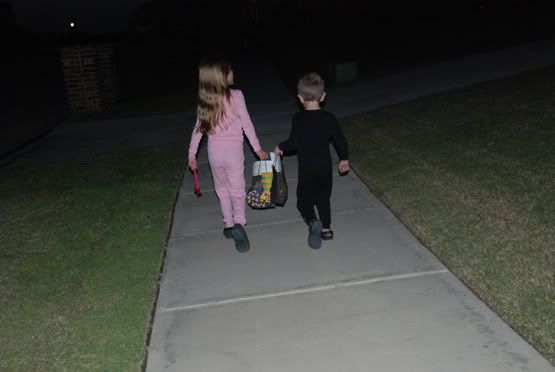 We were hiding at the side of the house, waiting to hear the door open and close before we went on to do another. We usually 'Boo' 2-3 houses.
Hope your all enjoying the month of October as much as we are.