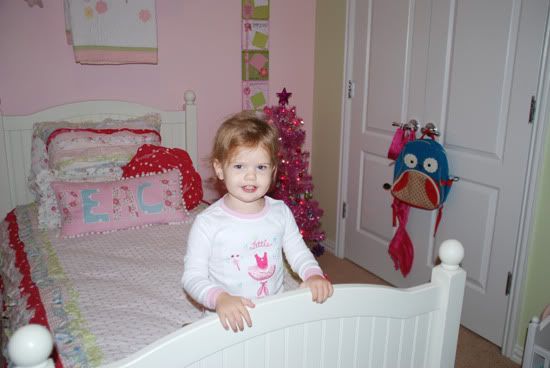 Earlier today Jon took apart Harlow's crib to make room for her new big girl bed. It was such an exciting milestone, although I felt a little bit sad that my 'baby' wasn't such a baby anymore but was on her way to becoming a big girl. We had never retired the crib so this was the first time in 7 years we were taking it apart and putting it away. Ok enough with the sad talk, let's get back to the exciting milestone.
Harlow was thrilled to get a big girl bed of her very own, her big sister and brother were just as excited as she was. After pictures/video, a few unauthorized jumps on her bed and a book she couldn't wait to get tucked-in bed but after the lights went out she had a change of heart. She started to cry, she jumped out of bed and pointed to go out of her room. I brought back in her small baby pillow that she used in her crib and put her on her bed tummy side down as I would have put her in her crib and she quickly settled in for sleep. She never came out of her room so her first night in a big girl bed was a success. I plan on sneaking in her room before I go to bed to see how my big girl is sleeping.
We still have some rearranging to do in her room but we ran out of time today so for now I just have pictures of Harlow in her new bed.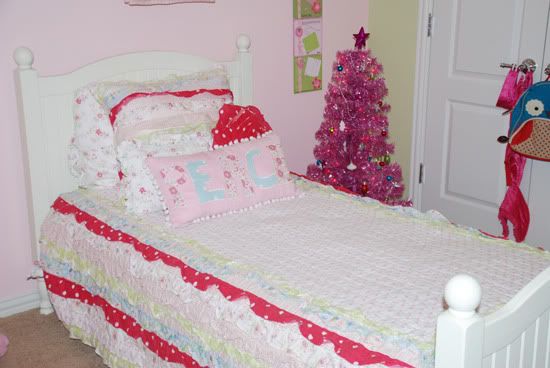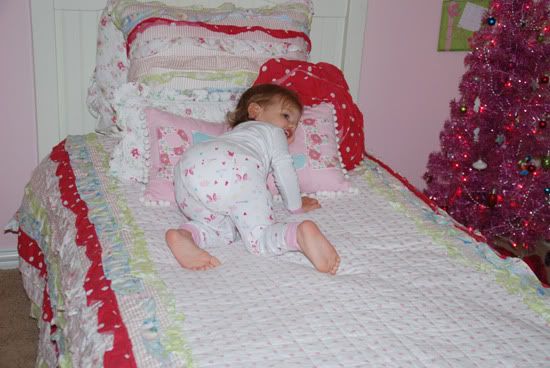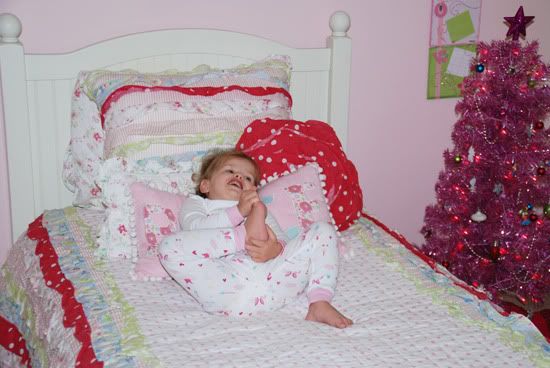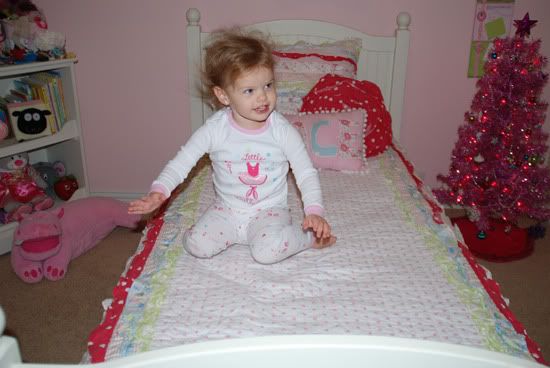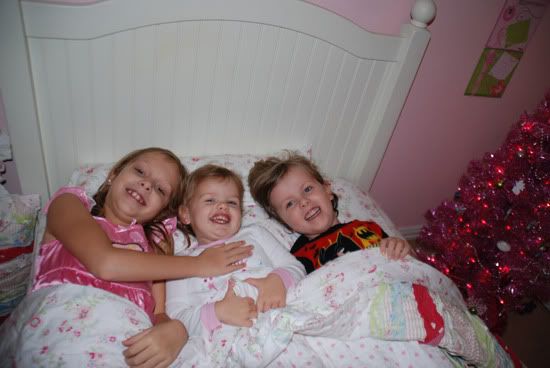 Paige & Aiden couldn't wait to join Harlow for a story in her new bed