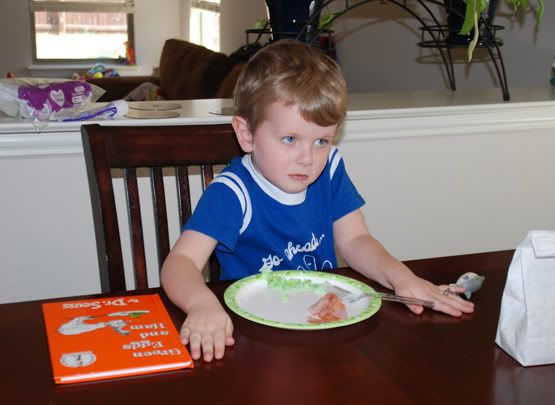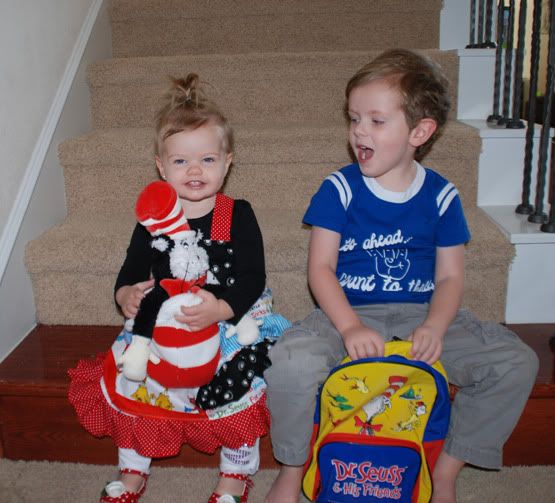 Today the kids and I celebrated Dr. Seuss's birthday with a themed
playdate
over at a friends house. I brought along a hat craft, our stuffed Cat in the Hat, a Green Eggs & Ham book tucked inside of a Dr. Seuss backpack. Oh and Harlow just happened to have the perfect Dr. Seuss dress by
Sweet Plume
.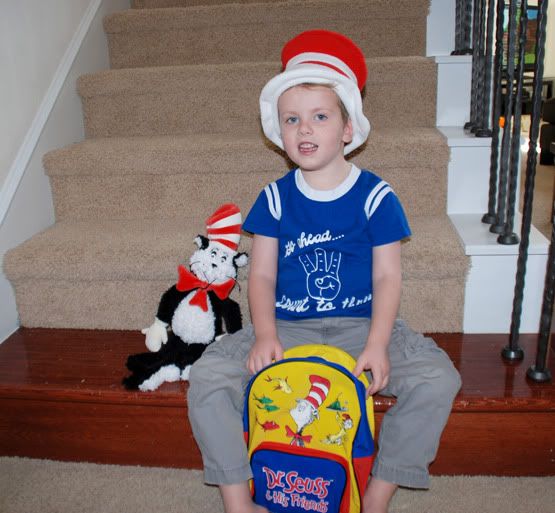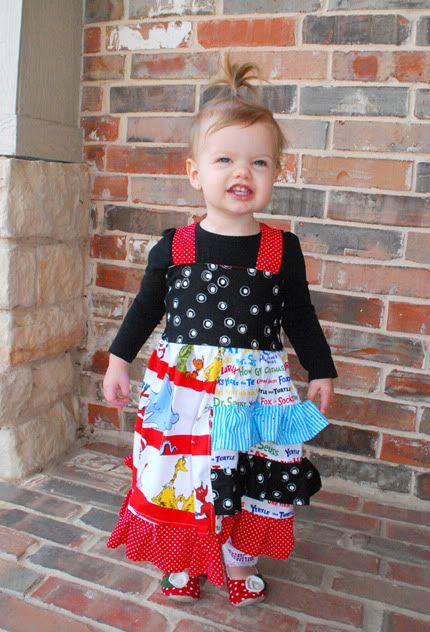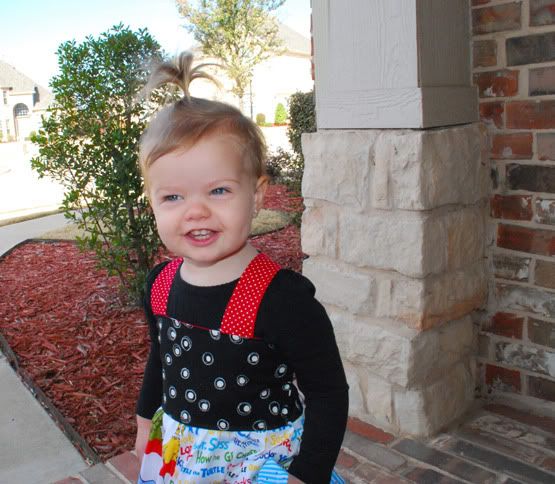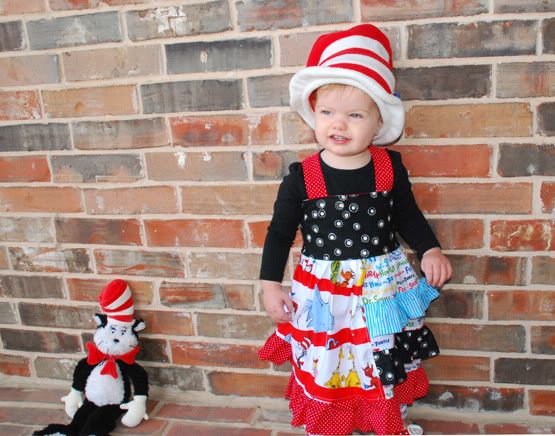 Poor Cat in the Hat being dragged around like that!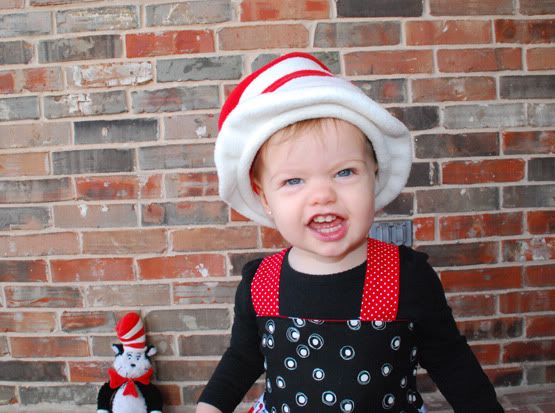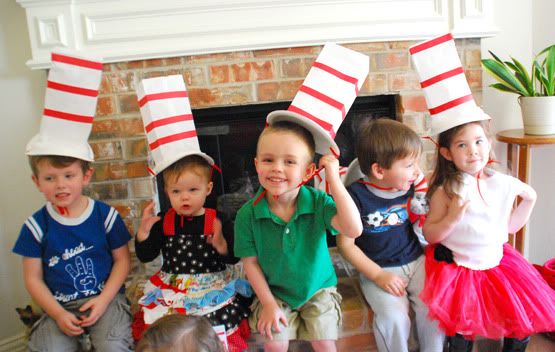 So fun!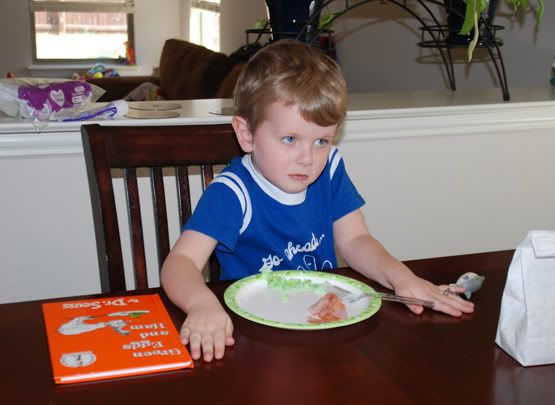 Even after I read the Green Eggs & Ham book to the kids,
Aiden
wasn't so sure about actually eating green eggs (he doesn't even like eggs) & ham...
It was so much fun celebrating such a beloved author of so many of our favorite books.