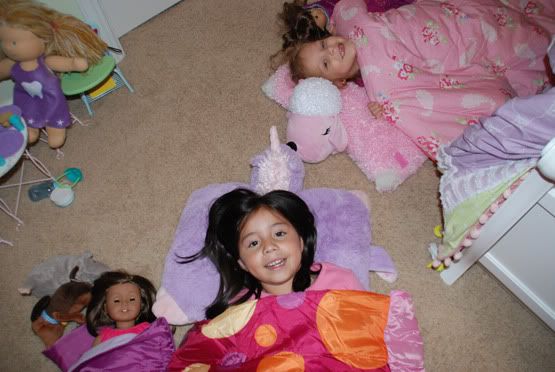 Paige had been asking for a sleeping bag and a friend to sleepover for quite sometime now so for her 6th birthday I bought her this sweet
sleeping bag from Pottery Barn Kids
and invited her best gal pal Madison on over for a sleepover. Of course I had a bunch of fun stuff planned for the girls to do and even got them to sleep shortly after 10pm.
Oh and you will see that I actually had two Princesses for this sleepover, they were so cute dressing-up in different costumes.
First the girls played some Wii together
Then it was time to make their own pizza for dinner...yummy!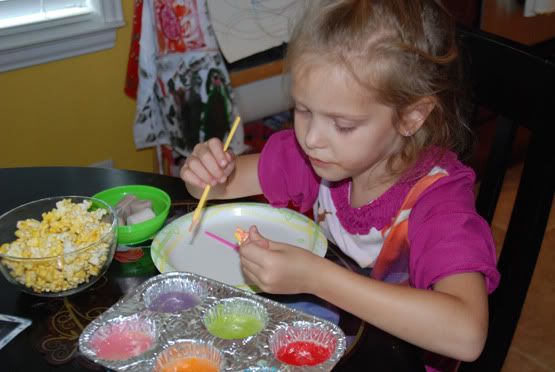 After dinner the girls painted their snacks for their movie.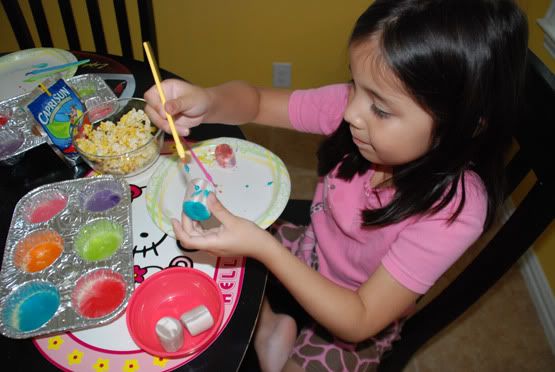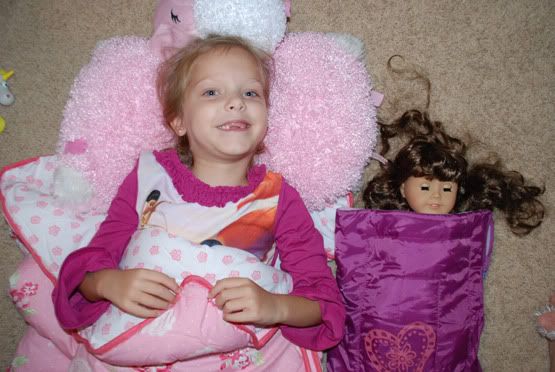 Then it was time for bed or at the very least time to get in their sleeping bags next to their American Girl dolls and have some girl chat with a flashlight before they finally fell asleep.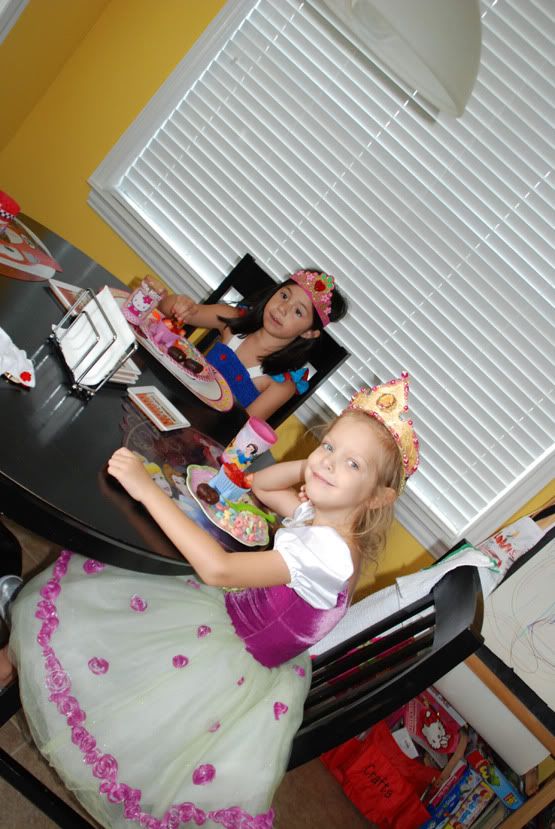 When I woke-up I already had my 2 Princesses ready for some breakfast.
Paige really enjoyed her first sleepover and is already asking when we can have another one.