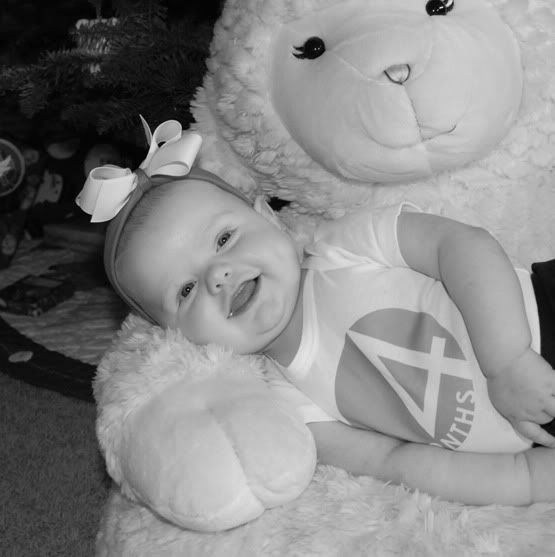 Oh gosh do we just adore Harow, she is seriously the best baby ever and that dimple just melts your heart. I have had a hectic few weeks (still working on that Blog entry) and no matter how busy or bad the day when I look at Harlow I can't help but smile and feel overwhelming joy in my heart.
Harlow rolled over for the first time at a playdate on December 10th, it was so exciting to share this "first" with friends. I grabbed my iPhone and captured it on video, check it out!
Harlow also enjoyes looking at her hands, putting her toys in her mouth, standing up with assistance and a good sucking of her thumb. I bought her a
Bumbo chair
for Christmas and have already snuck it out of the closet a few times to let her check it out, she really enjoyes the new view while sitting in it.
I took her to her 4 month pediatrician appointment last week. She now weighs 13 lbs. 8 oz. which puts her at the 50th percentile and she is 25" tall which puts her in the 97th percentile. She is tall and lean, must get that from her daddy.
I really enjoyed this 4 month photo shoot. I only took a handful of pictures and she was glowing so pretty in all of them. During our "photo shoot" I received the CA presents from my sister & brother, one of those presents was a stuffed reindeer from Auntie Jen which Harlow quickly befriended.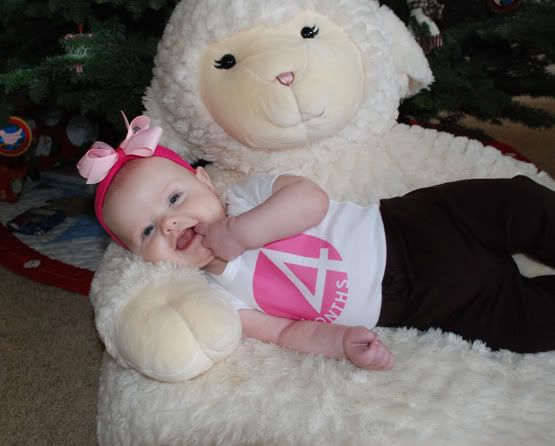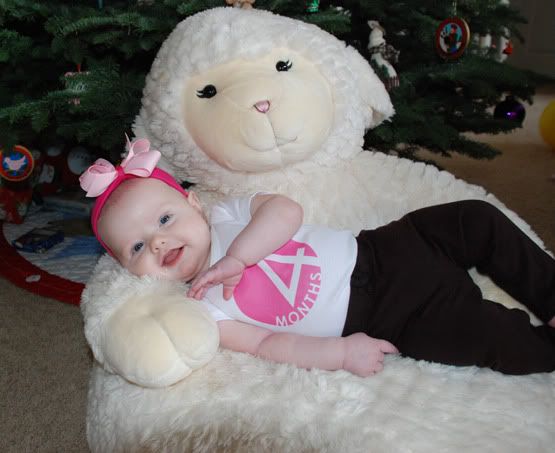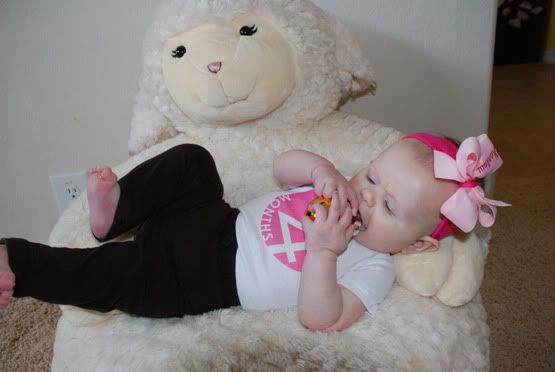 Look at my new moves!