Oops, I realized I never published this for you all to read and I was just about to start on our Christmas Blog...better late than never right?
Gosh sorry it's taken me so long to get another Blog post going but between the holiday fun, Christmas shopping, Christmas card making & preparing them for mailing, laundry, house cleaning and taking care of our 3 beautiful kids life these past few weeks has been hectic to say the least and it hasn't left me a minute to spare.
Last night was a turn for the better though as I finished up some sweet handmade presents for my CA girl friends and finalized the rest of the presents that I need to ship and mail tomorrow, so today I have a few minutes of free time while
Aiden
naps, Paige plays on Jon's computer, Harlow naps in her swing and a load of laundry is running in the washer.
So, let's play catch up. The house is decorated, we picked out a fabulous 9 ft. Christmas tree and decorated it (
ok
, well I did most of the decorating after the kids went to bed), we took a beautiful horse carriage ride through Highland Park to see some amazing Christmas lights and the kids saw Santa at a Color-Me-Mine event. Here are some pictures from all of our fun.
I still need to take some pictures of our beautifully decorated tree but here are a couple pictures of our other decorations. We need to get more stocking holders for our new family of 5, I hope to get us either the word SANTA or PEACE from Pottery Barn to use next year.
I realized when looking at this picture that
Aiden
has moved around some of the people from where I had them.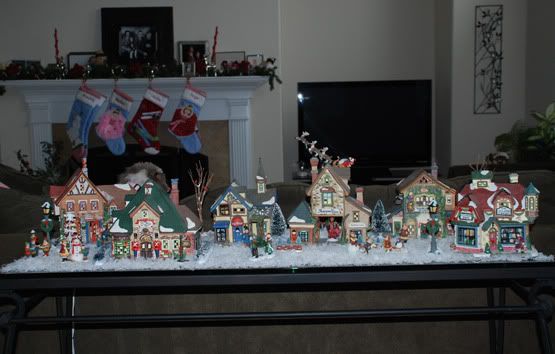 I noticed Jon had the lights laying on the floor and I couldn't resist getting some pictures of Harlow laying with them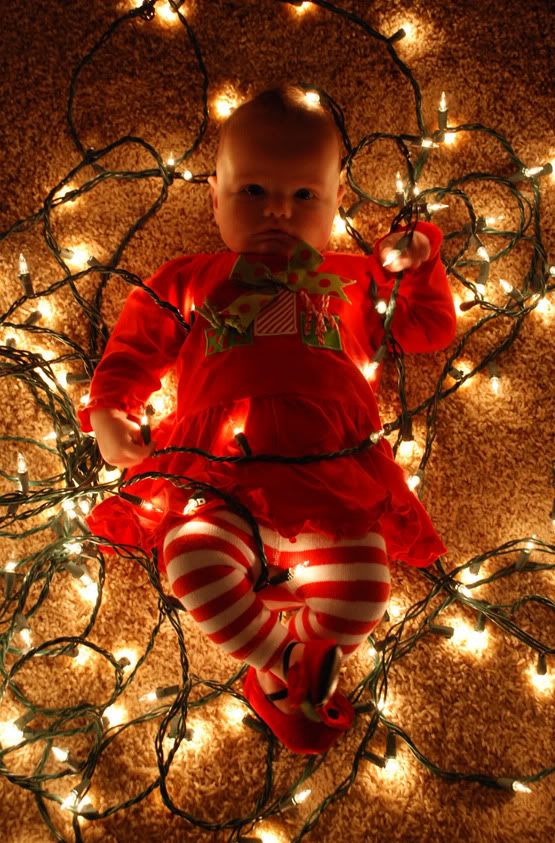 Had to get a close-up of my favorite
Mia

Joie
shoes on her...my newest addiction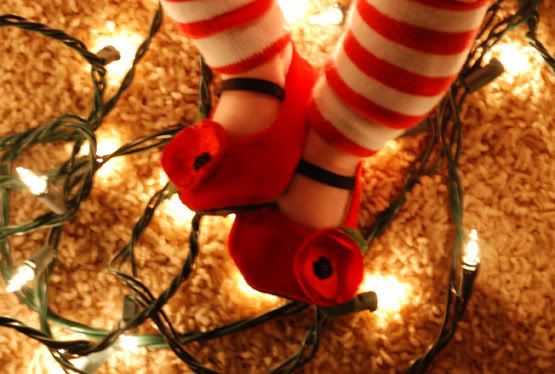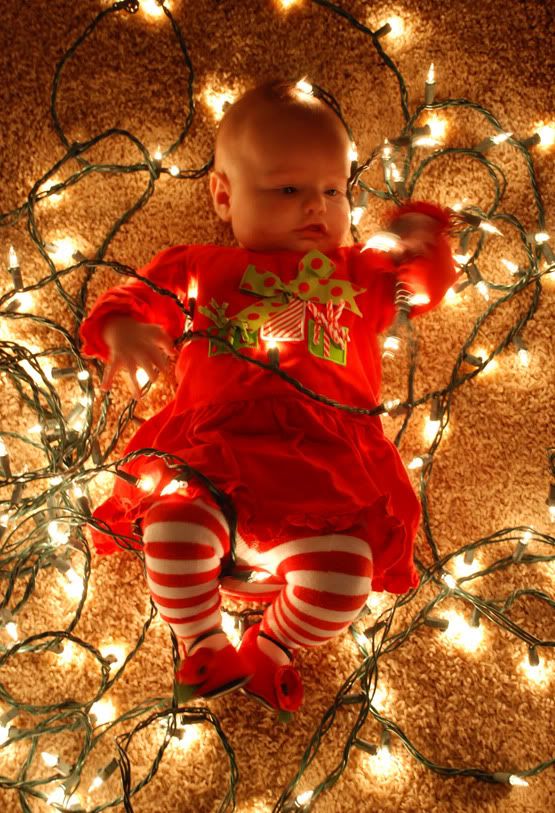 Aiden
put the first ornament on the tree, of course it was Handy Manny and his Tools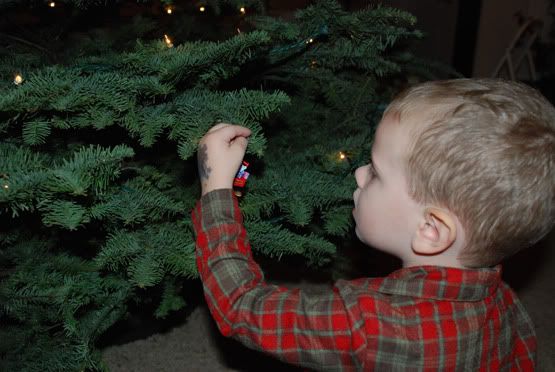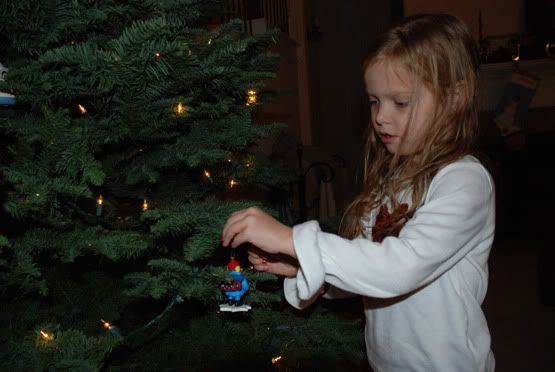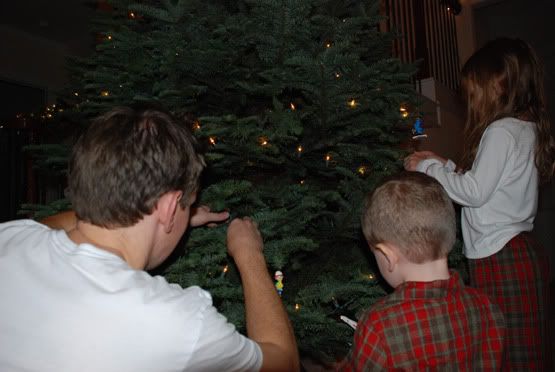 Jon bought this Star Wars ornament a few yeas back and now our littlest Star Wars fan is enjoying it as well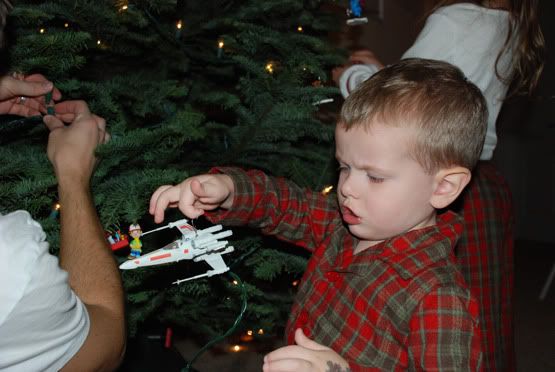 My favorite ornament is this train, it goes around the tracks and makes "
choo
choo
" sounds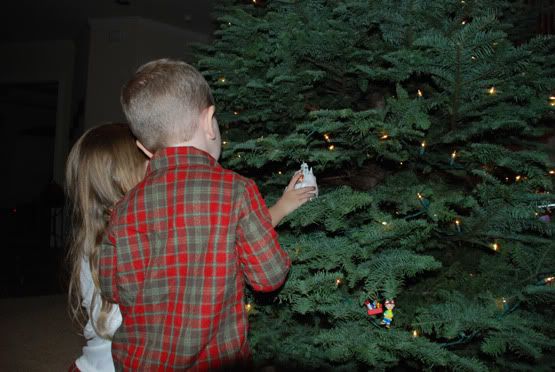 Paige putting on the tree topper with the help of her dad. Jon and I received this topper as a wedding gift and have used it on our tree every year since.