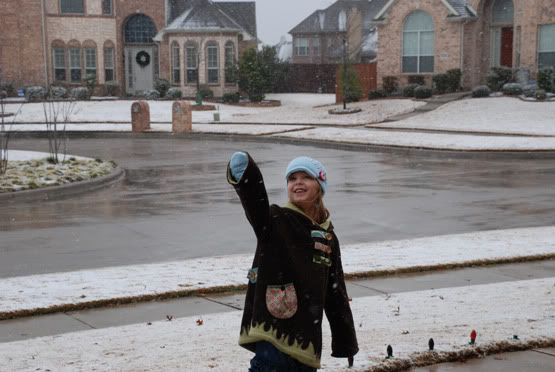 I would have never guessed that we would have a white Christmas Eve here in TX but as weather would have it WE DID! Paige and I had some fun running around outside in it and if she had her way we would have never come back inside. I hope we get at least a few inches on the ground so we can make a snowman later today.
I have really enjoyed all of the beautiful Christmas cards, my favorites are the photo cards where I can see so many of the beautiful faces I love so much. We will be going to dinner tonight at
Lawry's Prime Rib
. It's a tradition started back when my mom was still alive and I feel her spirit every year we go. After dinner, I will bake some cookies with the kids for Santa and let each child open a present before bed. I can't wait for tomorrow as I am sure you all feel the same.
Wishing you all a very Merry Christmas filled with much love, joy and laughter!