For me it was a day filled with mixed emotions but for Paige it was all smiles and excitement, she was ready for Kindergarten. I just can't believe Paige is already 5, my little girl sure did grow up fast but at the same time I am so excited for her and all of the new things she will learn at school. It has just been such a time of change for me having just had Harlow, Paige starting school and an all around new routine involving 3 kids.

Paige is attending
Bledsoe Elementary
in Frisco, its only a 5 minute drive from our house but we also have a bus option because of the major intersection and lack of paved walkways to get to the school. We of course took Paige to school on her first day which was August 24th and today we put our little girl on the big yellow bus, she was thrilled to ride it. It's a full day at school for Paige, her day starts at 7:50 am and ends at 3:00 pm. I thought our little girl would be tired and cranky after such a long day but actually shes just the opposite, she comes home with just as much energy as she had in the morning before she left.
I was pretty impressed with Jon and I being able to have everyone dressed and ready in the morning and me having Harlow (10 days old) fed and happy in her sling so we could cherish every minute of Paige's very first day at school.
Over the weekend Paige saw these flowers and insisted she needed to get some for her Teacher, she is so thoughtful and sweet.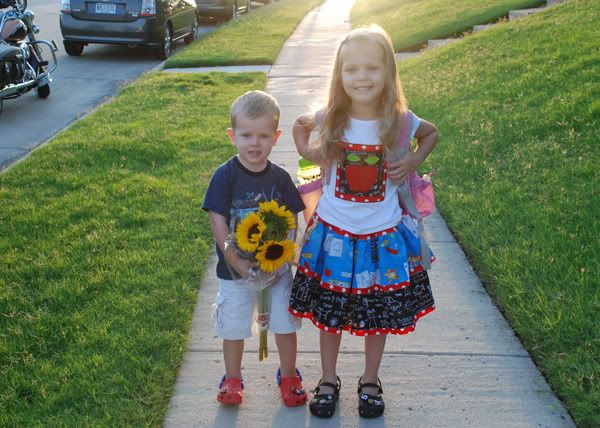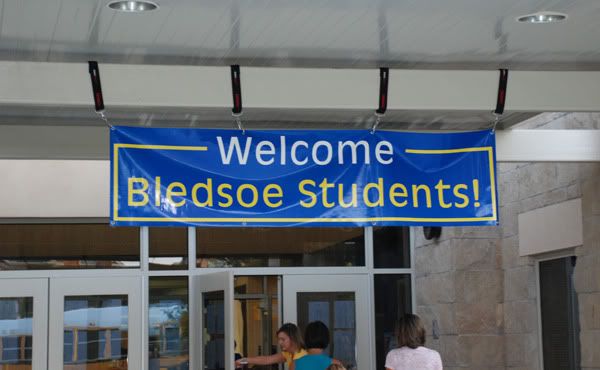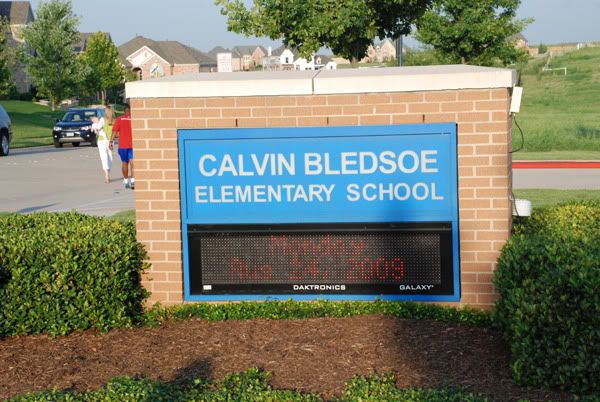 My hope is that this planter is always here so I can take a picture of Paige standing in front of it every year.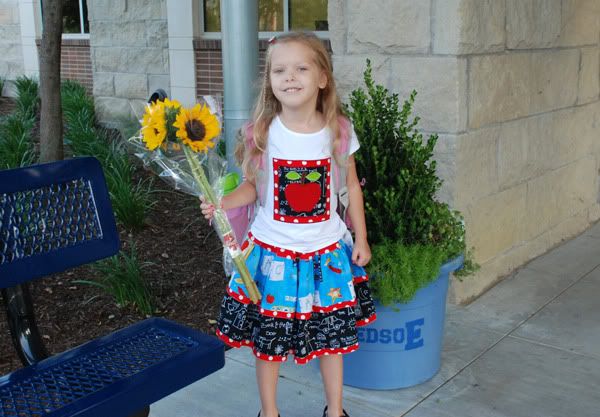 Heading down the hall to the Kinder classrooms...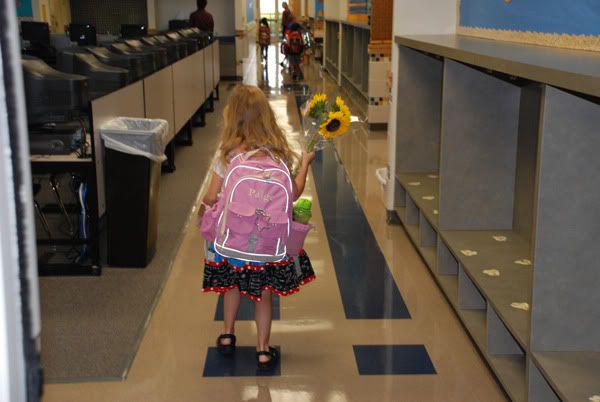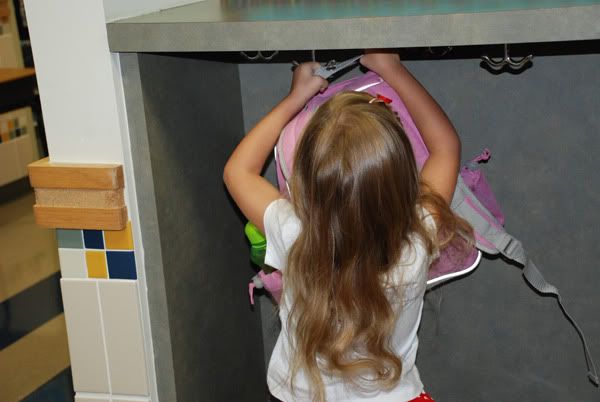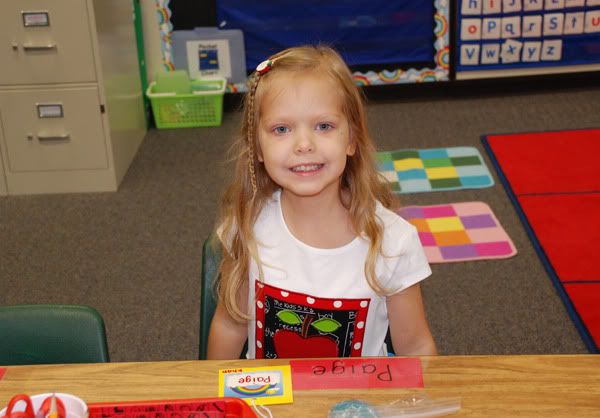 Such a fun classroom
Paige's first "job" will be a Calendar Bear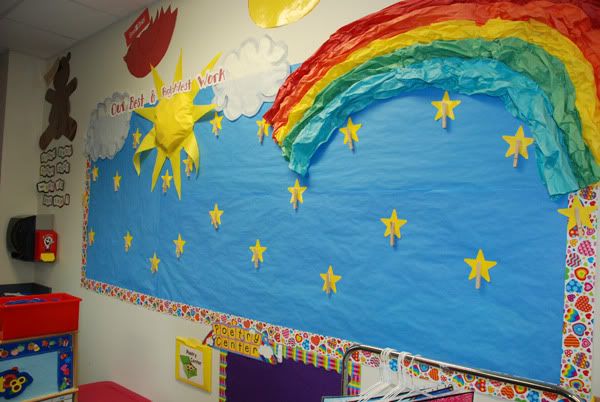 Love the name tag so I don't have to worry about her getting lost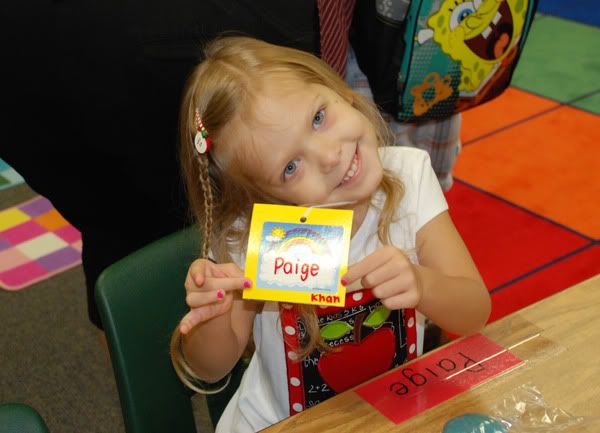 Paige with her Teacher Mrs. Khan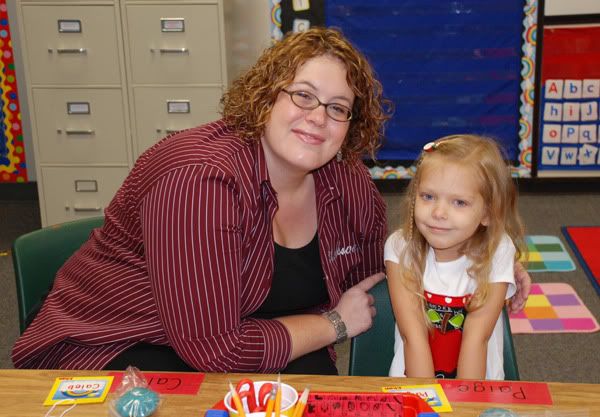 A family picture, well Harlow is in the sling and Aiden is playing with Legos on the floor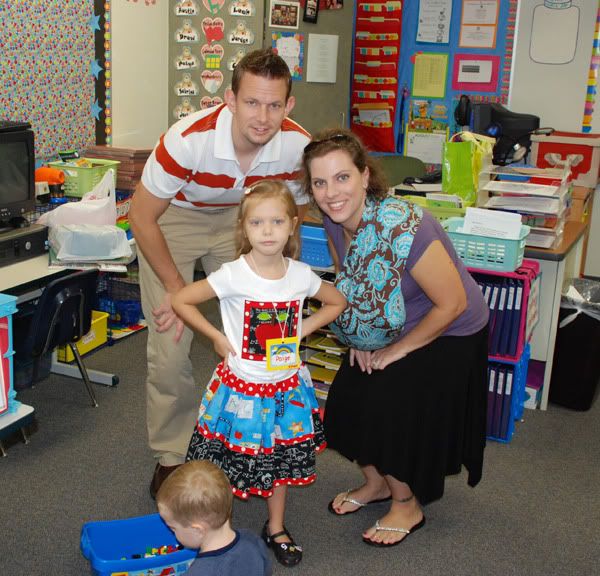 Sitting at her desk, she already made a person with her Play-doh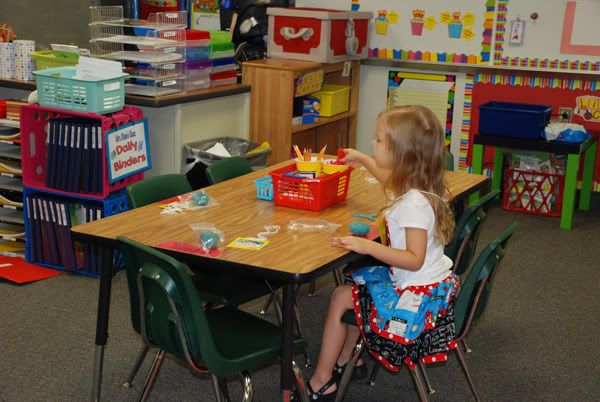 So excited for her, I can't wait to hear about her day...everyday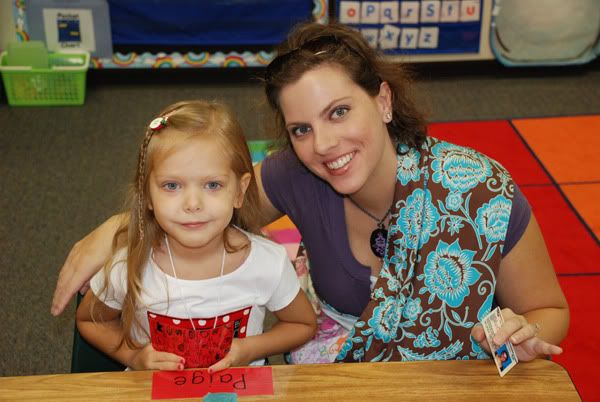 Daddy giving her a goodbye kiss and brother attacking her with a stuffed pencil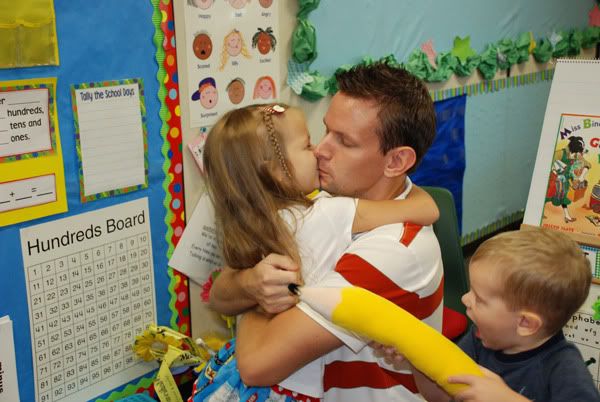 Today getting on the bus. She was so excited; I was a bit nervous when I put her on but picking her up was so smooth and much easier on the nap routine for Aiden and Harlow. Paige was in mid-song with friends when I got her off the bus and she went on and on about how much she enjoyed the ride.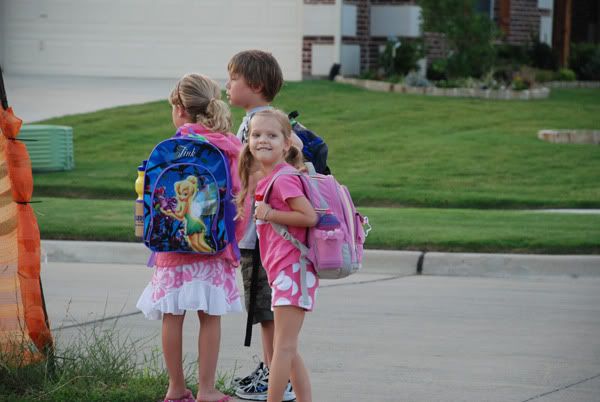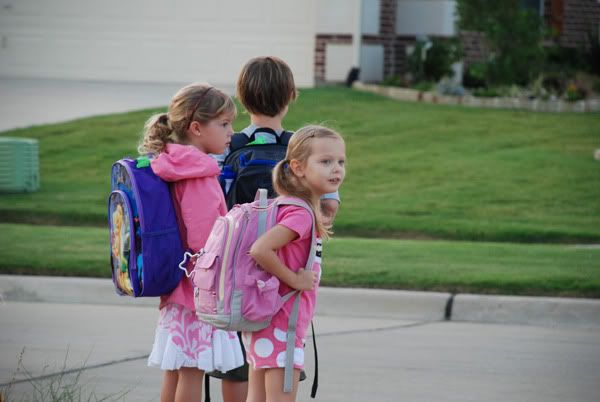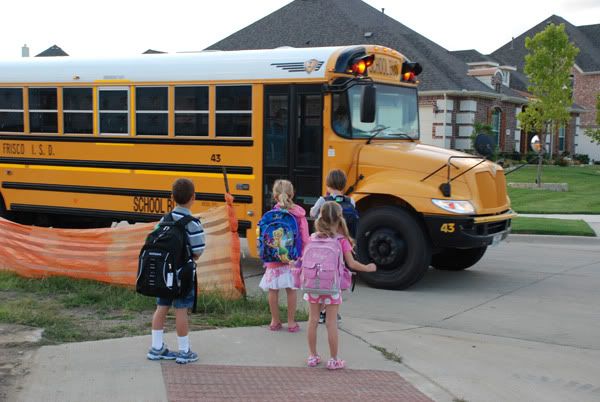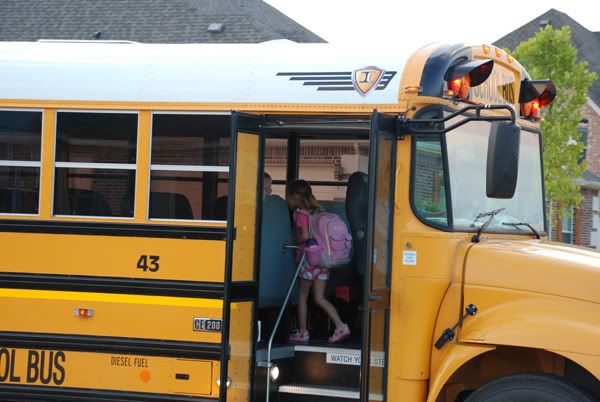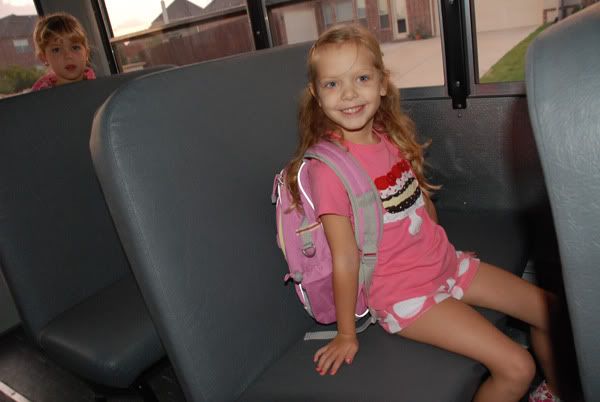 After getting Paige on the bus Aiden was ready to take over the house, first was Paige's Leapster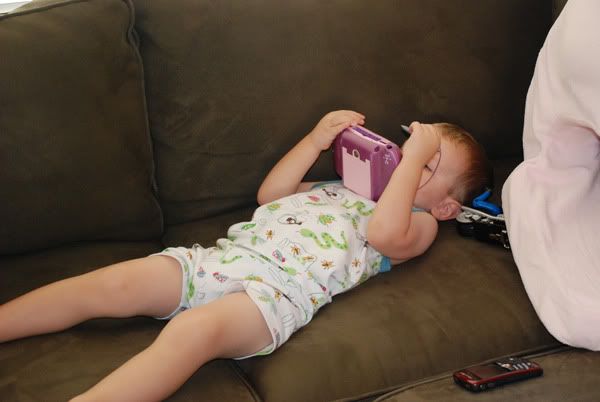 I of course have so much to share with you all including Harlow's beautiful homebirth story and so many fun firsts with our new little Princess. I will try to make it to the computer in the next few days to tell you all about it.