We sure have had an exciting couple of weeks in our house and last night we have another exciting event to add to our list, Paige lost her first tooth. We had noticed it was wiggly for about a week now and after I brushed her teeth last night it started falling out. Paige was a little scared because of the little bit of blood that came with it but after cheering her on and reassuring her it was all normal she was really excited about it.

I was really looking forward to starting my job as the Tooth Fairy so I quickly ran downstairs to get her the tooth pillow I bought for her off of
Etsy
and she gently tucked her tiny tooth inside and got into bed anxiously awaiting a visit from the Tooth Fairy. I bought her a Madame Alexander Tooth Fairy Doll and gave her $4 in the pocket of the pillow along with some Fairy dust sprinkled around. I plan on leaving her $5, a cute lollipop and maybe a trinket of some kind for her other lost teeth. I just love the missing tooth grin, she was so excited to go off to school to show everyone her new smile today.
Jon and I were so excited that our baby lost her first tooth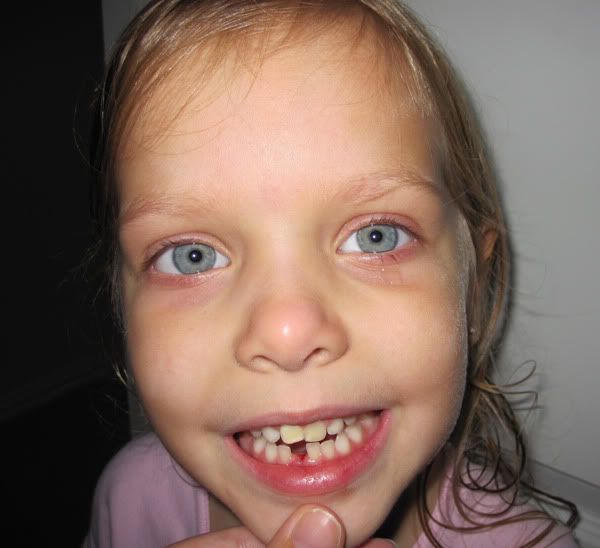 The front of her tooth pillow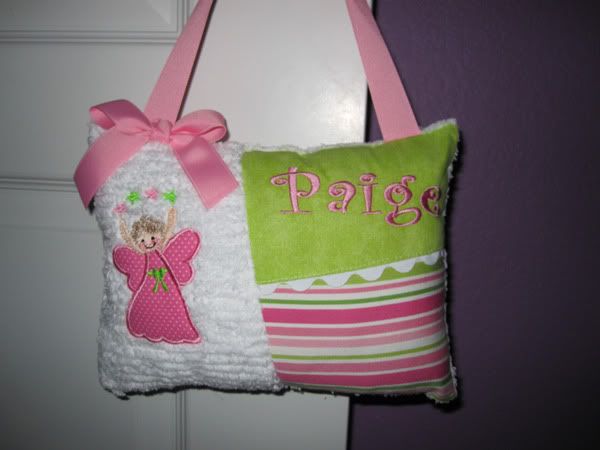 The back, such a cute little pocket to hold the tooth
Aiden
wasn't sure what was going on but he wanted to be part of the action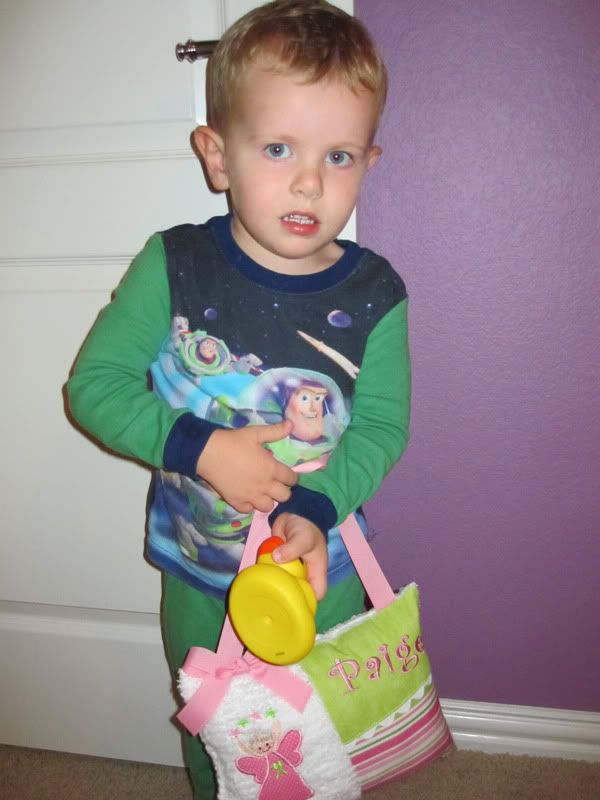 Such a tiny little tooth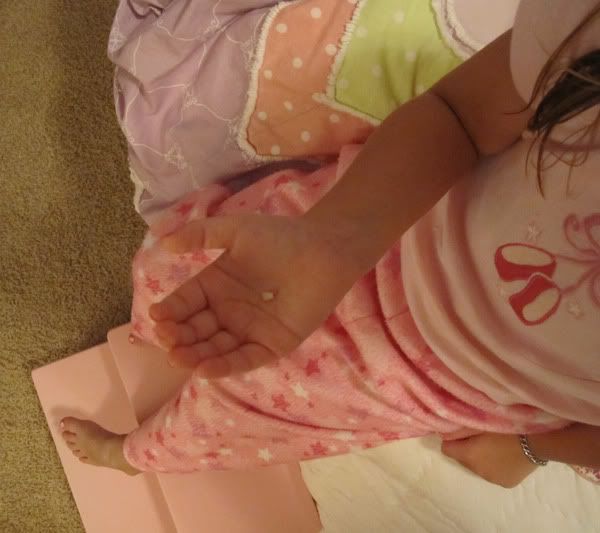 Ready for a visit from the Tooth Fairy
This morning before school, she was so excited to show me her new tooth fairy doll that the Tooth Fairy left her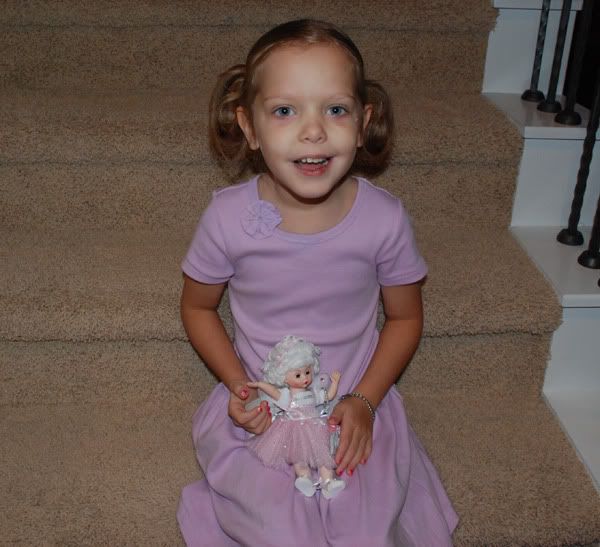 She was so excited to show her friends at the bus stop her missing tooth and I bet she will have an extra fun day at school today showing it off to her teacher and classmates.