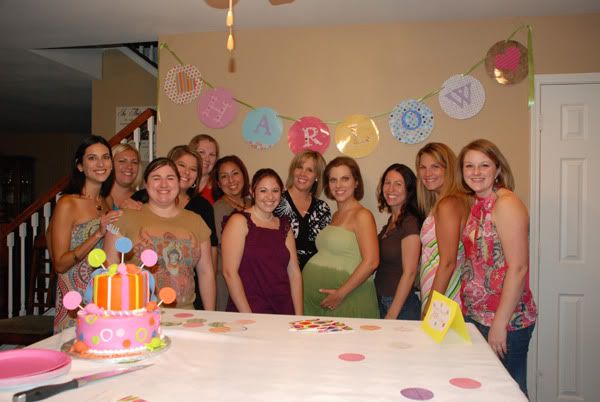 Last night my friends hosted a beautiful shower to celebrate the arrival of baby Harlow. The theme was all about things that "POP", such a fitting theme since I myself am about to POP at 37 weeks. Amber hosted the shower at her house and 3 of my other girlfriends helped to put it together, here is a picture of me with these amazing party planning girls.
Amber, Shelly, ME, Nicole & Laura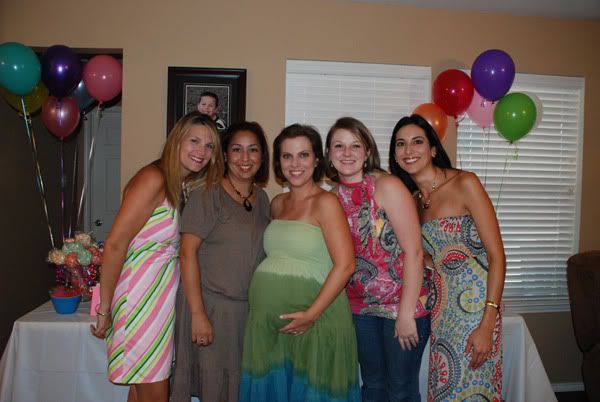 I can't say enough about all of the cute details, they really did
POP
!
Soda POP! I love soda from a bottle, it just tastes better.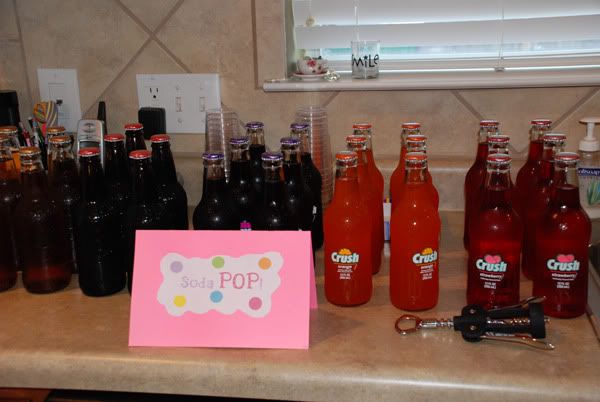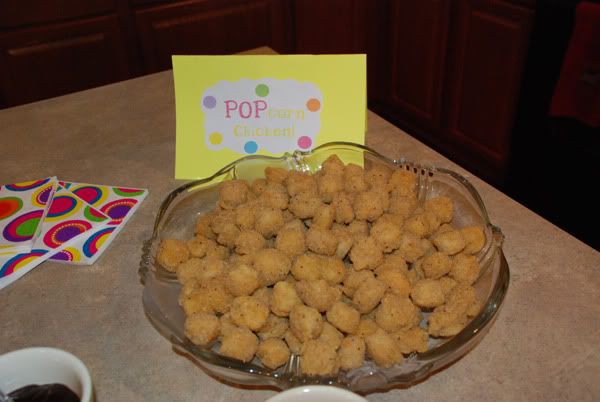 "POP a Jon" wanted to contribute something to my shower so the girls picked out a FABULOUS cake from my favorite bakery
Cakes Amore
. It was Vanilla with Strawberry Filling on the top and the bottom layer was Chocolate with Strawberry Filling...it was so pretty and most importantly yummy!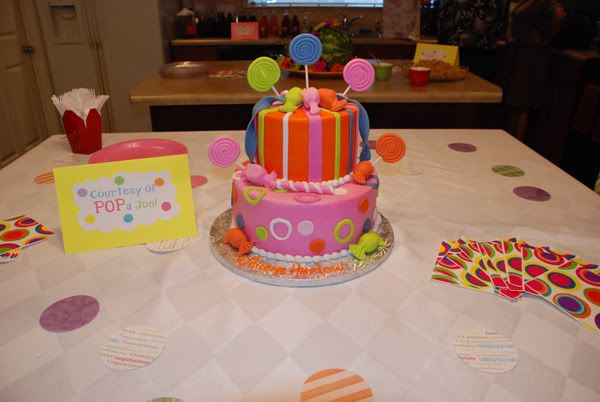 Look at how cute those lollipops are...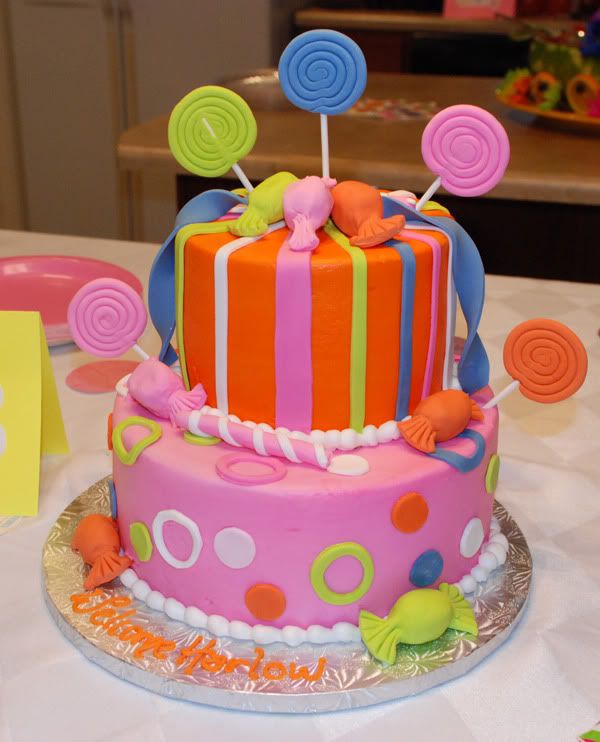 Look at that cute Harlow sign Shelly made behind me, I LOVE it!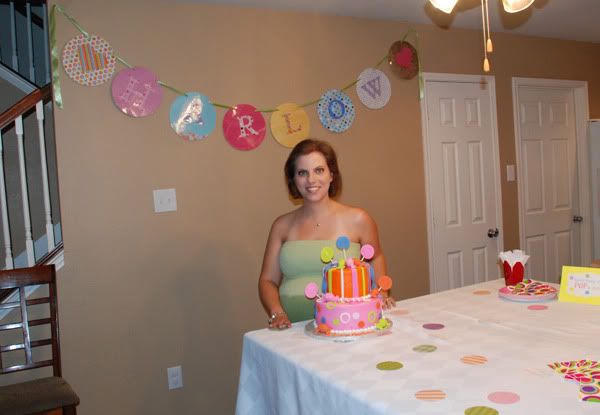 Laura made this ADORABLE baby carriage fruit bowl...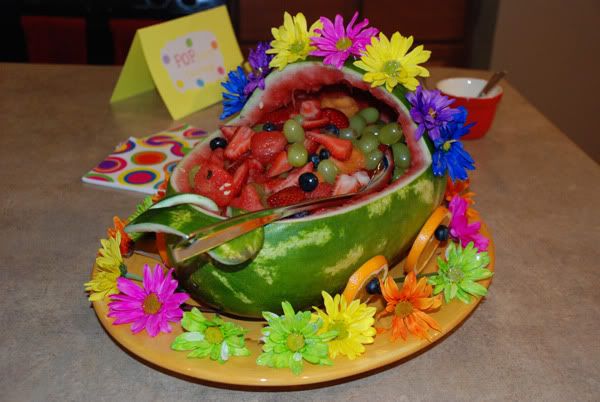 Look at this set-up, it was a candy table where everyone could fill up a take home a bag of candy. I just love all of the details, everything was perfect.
Look at all of the things that "POP"! Push Pops, Popcorn Balls, Lollipops, etc....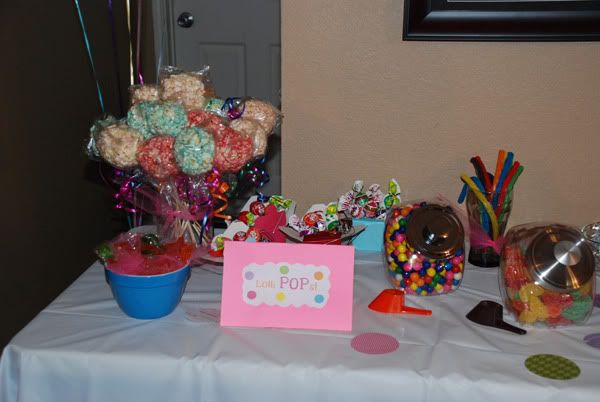 Laura enjoying some candy...
I love these little candy filled baby shoes that the girls made, look at the sparkle button...SO CUTE!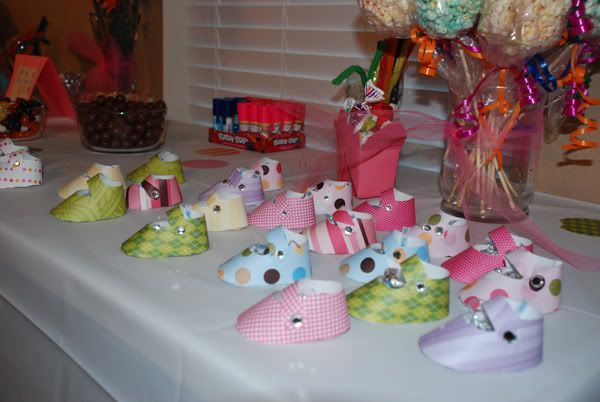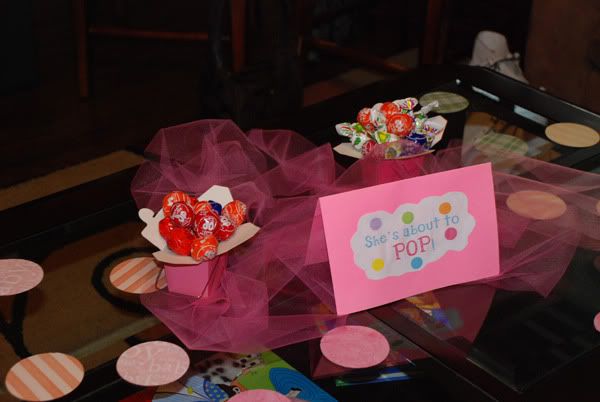 Laura and Becky filling up their candy bags...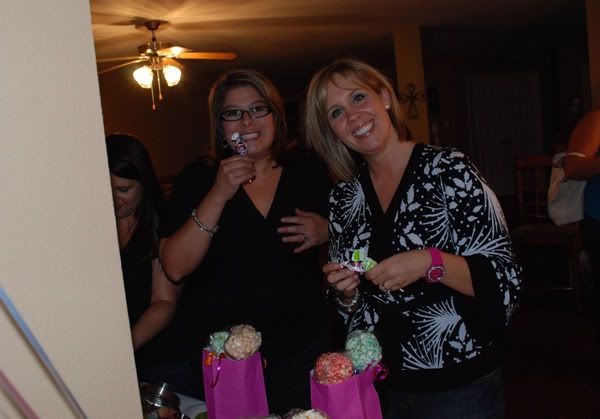 Amy won the fun diaper pin game. You couldn't say the words Harlow or Baby (of course I lost mine almost immediately) and if you did, you lost your baby pin to whomever caught you saying those words. As you can see Amy was great at taking pins from everyone and won the prize.
Showering Harlow with so many sweet presents. I can't THANK everyone enough who attended, I feel so fortunate to have such a great group of friends. I just put some of the pictures of presents received but I loved it all.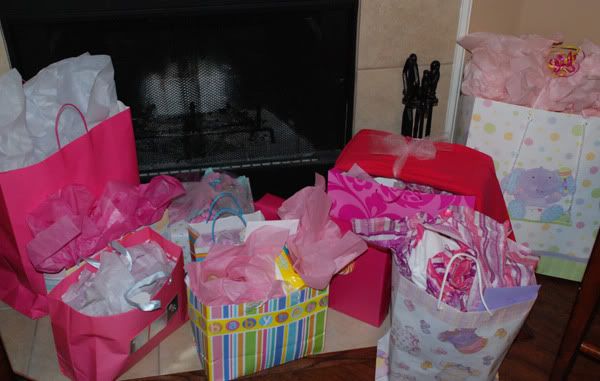 This was from Amber, I love this adorable outfit she got off of Etsy...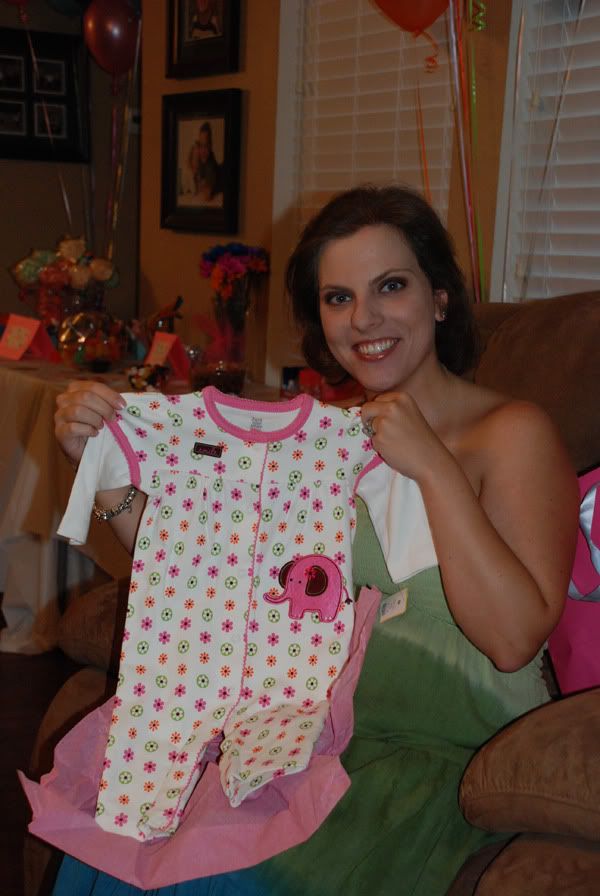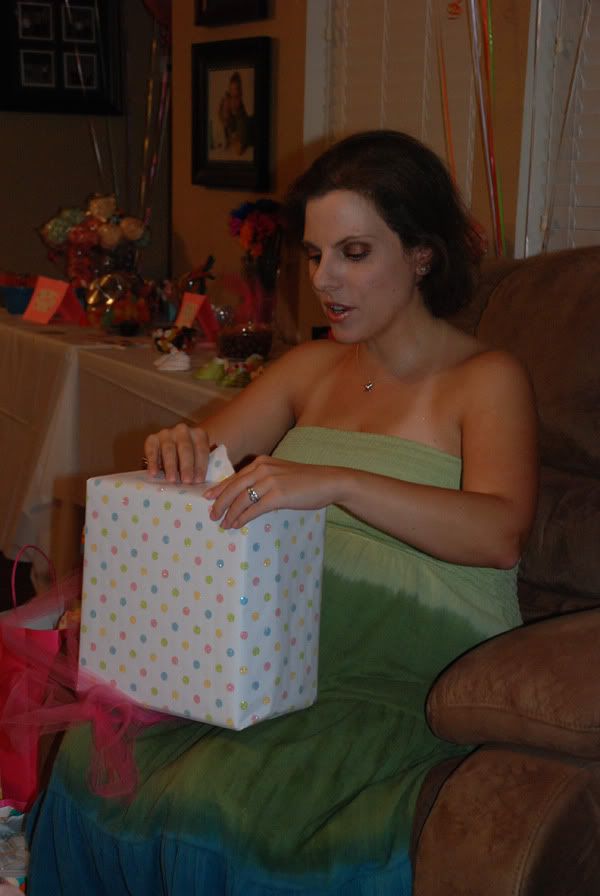 Love this outfit for fall...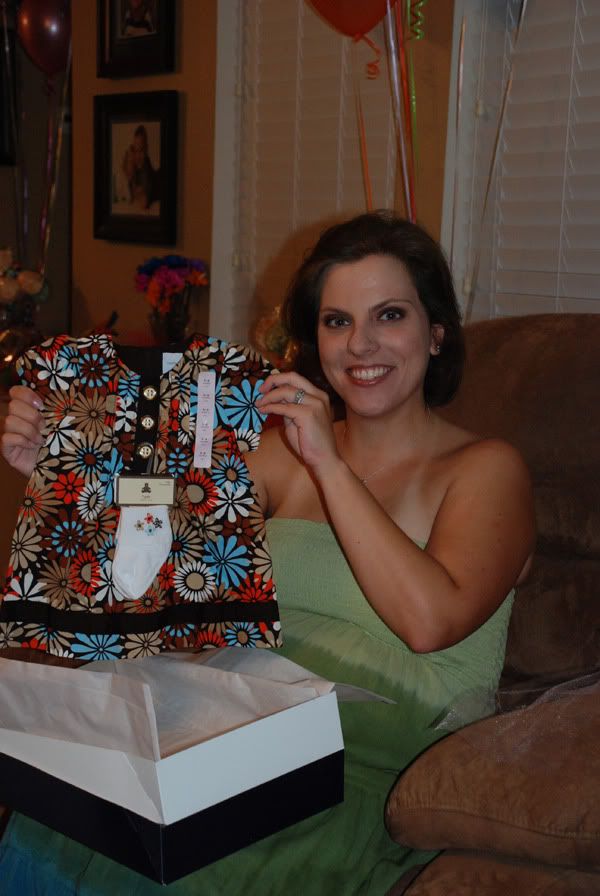 My friend Lyndee made this one, it has a spot for a picture every month up to a year. I can't wait to hang it in Harlow's nursery once we set it up.
Nicole made this pretty outfit, can't wait to get it on Harlow...
Shelly
made these fabulous burpies, always a necessity and they make for a great personalized keepsake...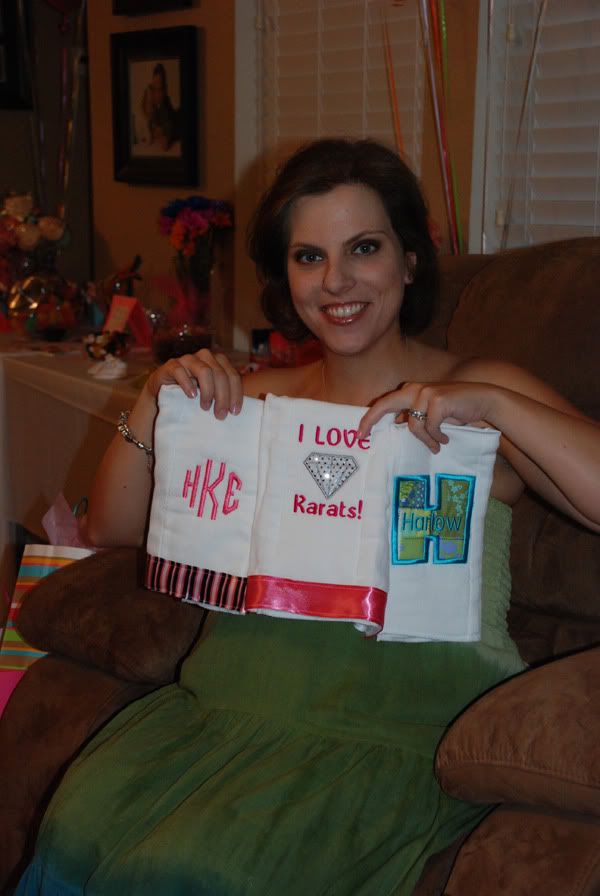 So excited to get another go around at dressing a girl, look at this pretty outfit from Lisa complete with matching socks and headband...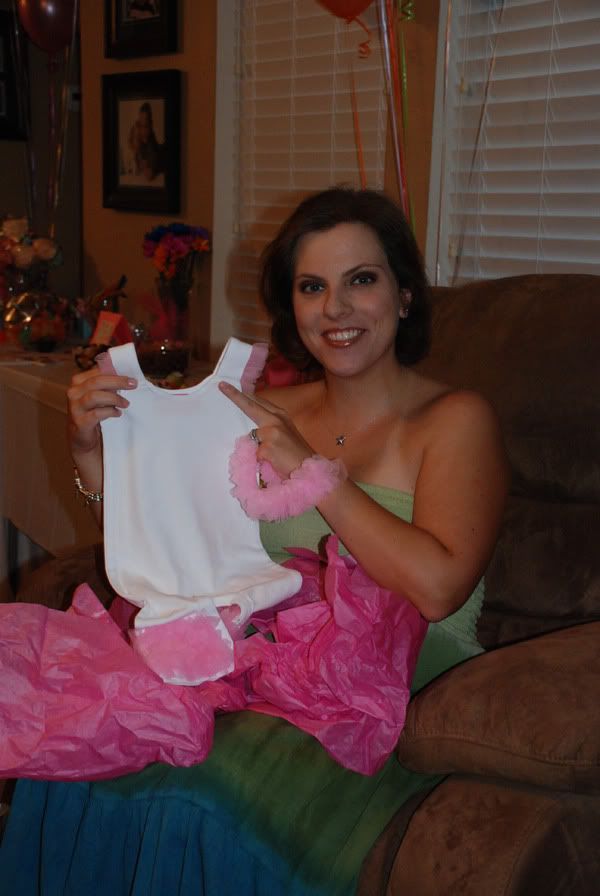 Most importantly my TX Family of Friends, the gathering of these girls in celebration of baby Harlow is what I cherish the most about last night. Thank you ALL again for all of your love and support.
Harlow sure is lucky to have such an amazing extended family.
Lyndee & I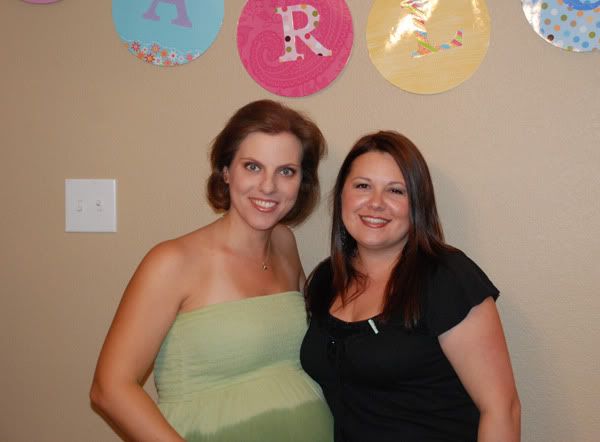 Jennifer. Amy & I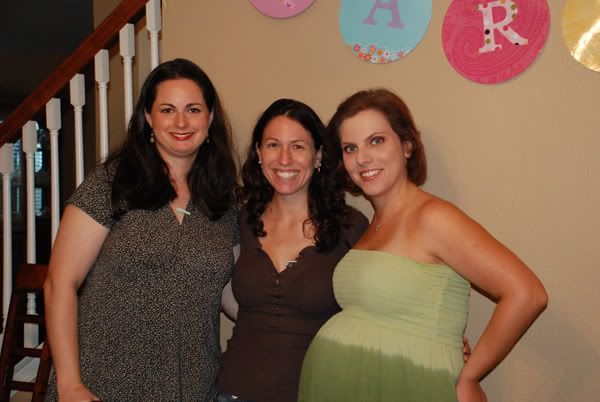 Denise, Maggie, ME, Nicole & Amy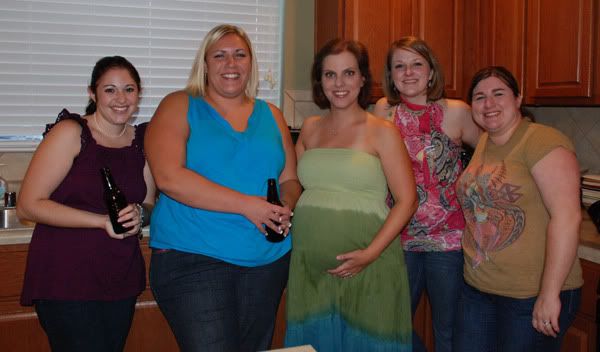 Laura, Becky, Shelly & I