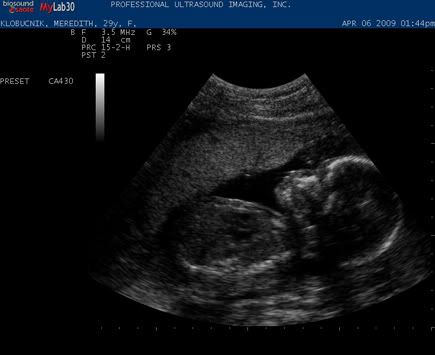 So today was the big 20 week ultrasound and it was confirmed that this baby is a GIRL! I am so excited, I was really hoping for another Princess so I could enjoy all things
girly
all over again.
From the time I got pregnant I felt like it was a girl, I really only considered girl names and even bought a few girl clothing items when a local boutique by me went out of business. I just knew my family would be complete with 1 more girl.
20 weeks, 2 days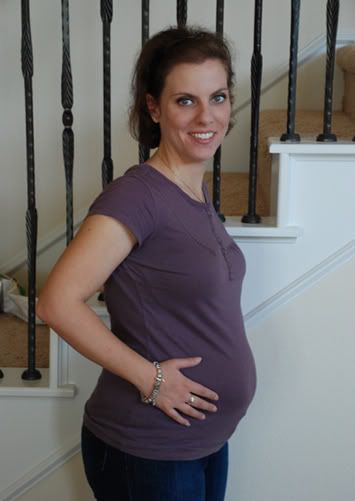 Paige really wanted a sister, I couldn't even talk her out of that fact that this baby could possibly be a boy. I guess she and I both knew deep down it was a girl. Paige even named her, not that we will choose either of these names of course but she refers to this baby as Karen and sometimes Sunny.
I had Jon, Paige and
Aiden
with me for the ultrasound and as soon as Paige heard that it was a girl she said the cutest thing, "I can't wait to paint her nails when she
gets
bigger like me." Paige is so excited to be getting a sister.
Aiden
was just bouncing off of the walls in the room so Jon had to take the kids outside to run around for the rest of my appointment. The baby looked right on in size and healthy so all was good news at the ultrasound. The due date is August 21st.
After the appointment we were off to
Build A Bear
. Jon and I started this tradition when I was pregnant with Paige. The day we found out Paige was a girl we made her a bear, same goes for the day we found out
Aiden
was a boy we had Paige make him a bear (well actually she made him a cow,) so here we are on our last baby and together we all made "her" a bear (and this time Paige chose a Kitty). Paige named her Karen Kitty, she has a sound button in her with Paige saying, "I Love You Sister...Meow Meow Meow"...it's just perfect!
Stuffing the Kitty Paige picked out...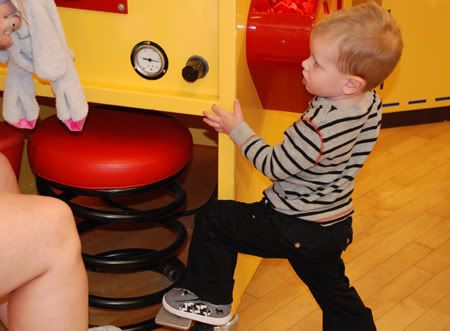 Each Putting in a Heart with Lot's of Love...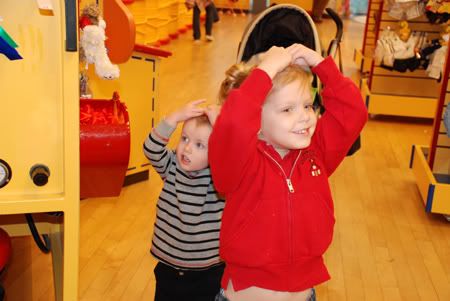 Paige giving Kitty a good bath...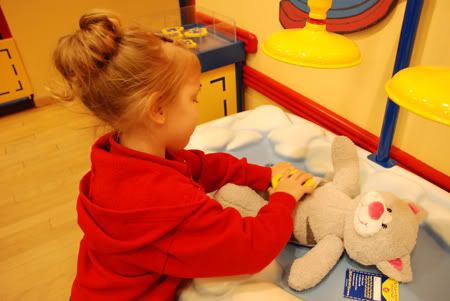 All finished!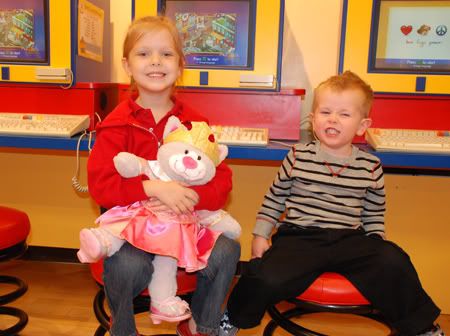 Get ready for some kisses sister because they are ready to give them.
Paige is sleeping with the Kitty tonight, I am sure it will be well loved before sitting in your nursery just before you arrive.
It was such an exciting day, I still haven't even made it to the couch to settle down from it all. So here I go now to watch some good
tv
and rest.