Paige was invited to her school friend's 5
th
birthday party today. It was a fashion show party at
Sweet & Sassy
in Frisco. Paige loves dressing up so it was the perfect party for her to attend.
Sweet & Sassy made sure each girl was ready for the runway. Each girl got their hair, nails and make-up done before getting dressed-up. Then the girls got to do a little dancing to Hannah Montana and each got a turn to walk the runway.
As they came down the runway they gave some information about each girl. They had asked the girls questions about things they liked earlier in the party. Two of the things Paige told them was her favorite store to shop at was the "supermarket" (how funny is that of all places we go) and that she loves "
SpongeBob
. "
After the runway it was time for cake but first they had to take off the dress-up. Paige didn't want to take her dress off, she loves dressing-up and even asked if I could buy her a dress just like the one she wore.
Not only was it a fun party but the cake and favor gifts were super cute too! I had to take pictures of them. I love throwing a good party so I always notice all of the details that go into making a party
great
and this party was just that.
Just got her make-up done...
Now time for hair...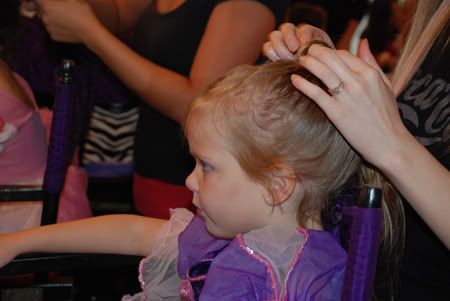 Ready to hit the runway...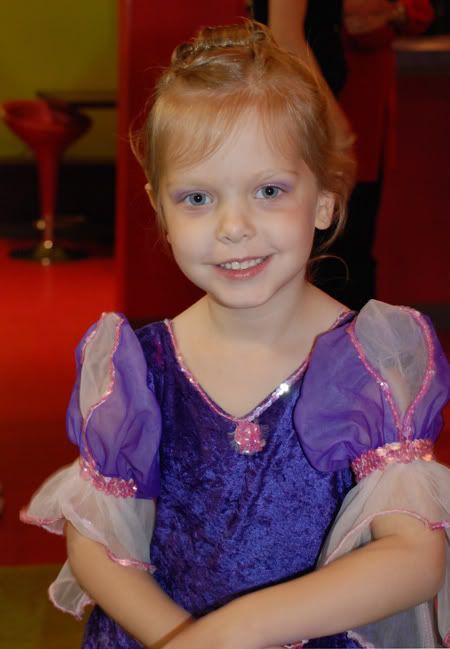 Strike a pose...
Look at these little cakes, one for each girl...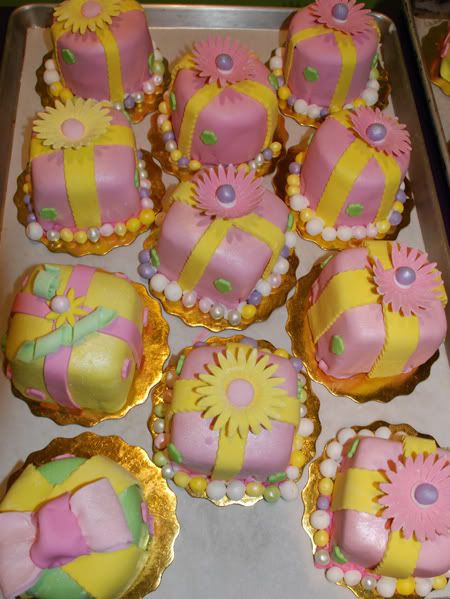 Even the cups were perfect for a Princess...
Favor boxes....a
mani
/
pedi
set for each Princess...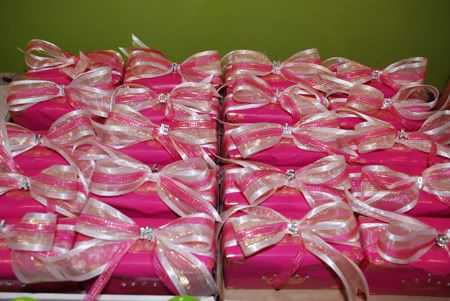 Enjoying her very pretty cake...it was as good as it looked!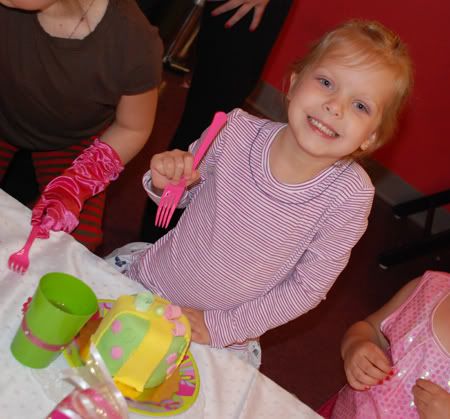 Stay tuned for tomorrow, it's the BIG gender ultrasound...will it be a girl or a boy? A girl I hope!