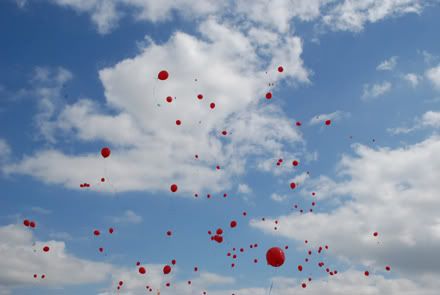 This past Friday, April 17
th
would have been Brett's 5
th
Birthday, even though a few months have passed it seems like yesterday he was laughing and playing with our group of friends. In honor of his birthday we gathered for lunch and then went to visit him at the cemetery (those words are so hard to put together in a sentence).
The weather wasn't on our side, it very windy and raining but nothing was going to stop us from visiting our loved little man on his special day and as luck would have it we made our visit at the very same time he was born. I hadn't been back since we laid him to rest. Paige made him a frame and I put the picture of her and Brett together from the 4
th
of July. His headstone was quickly covered in much love with flowers and cards. His headstone was beautiful, it had several pictures of him on it.
On Sunday, April 19
th
I was honored to help set-up for and attend a celebration in honor of Brett's 5
th
Birthday. It felt so good to once again have everyone gather to share stories and remember this loved little man. We did a breathtaking balloon release, where each guest wrote a message and sent it up to him in Heaven. We all enjoyed food from
Chicken Express
together and the kids played on the
playset
and bounced in the bounce house. It was a perfect day to honor this very special little man. In addition to the celebration, toys were collected for Brett's Blessings. So many toys were donated in Brett's name to donate to the Dallas Children's Hospital ICU, see previous Blog post in regards to Brett's Blessings.
Here are some pictures of this very special celebration:
Madison, Danielle, Sienna, Paige, Aiden, Andrew and Johnny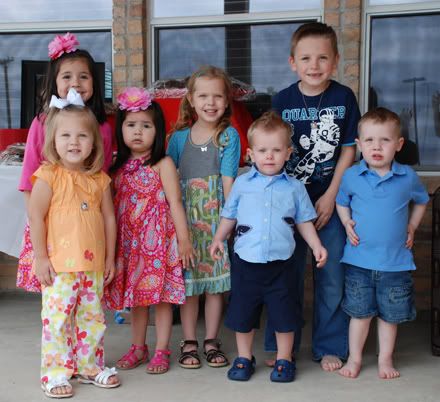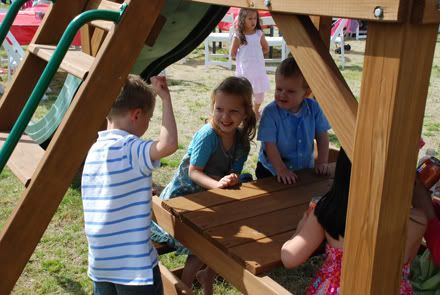 My Family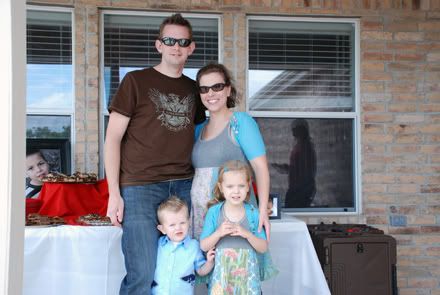 Aiden enjoying some sweets...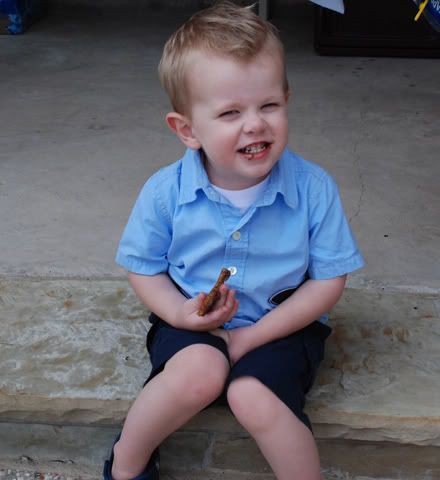 Paige and I wearing our matching
Matilda Jane
...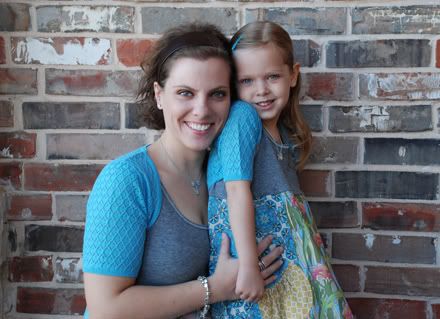 The most recent belly pic...