Harlow 11 weeks old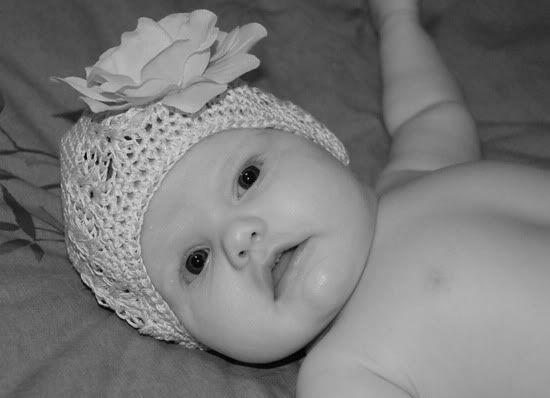 Do you ever read something and just know it's right for you? Well that's what happened when I read my friend
Kelly's Blog about cloth diapering
. I am just that kind of mom that wants the best for her child (doesn't every mom?) and when I put my mind to something it's done, really it's that easy for me. It's the reason I do natural childbirth, breastfeed and now I use cloth diapers.
Kelly was such a help getting me started and the minute I put a cloth diaper on Harlow I never wanted anything else for that sweet little bum of hers. I chose
FuzziBunz
One Size diapers for her, these diapers can be used all the way up to when I potty train her (kids that wear cloth diapers train 6 months faster then those in disposable diapers) and come in some really sweet colors. Other then a load of laundry every night they really aren't much extra work. Think of the payoff, Harlow is much more comfortable in a cloth diaper (they are super soft and pull all of the moisture away = no diaper rash!), the money savings is HUGE and it's better for the environment. So check it out, they might just be right for your baby too.
November 3rd, Harlow's first cloth diaper
Has elastic and snaps to find the perfect fit, just adjust as baby grows
Many colors and prints to choose from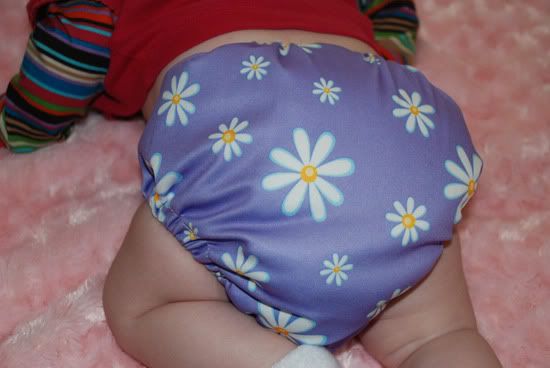 Oh and I have to share my exciting win. I won this beautiful Waldorf Mermaid Doll made by
Dragonfly's Hollow
named Marina. They had a Blog contest where you shared why you love the water and of course I shared Harlow's amazing homebirth in water story and I won. I plan on having Harlow's first birthday with a mermaid theme and also using a mermaid theme for her big girl room when the time comes. Gosh I just love this doll and I am sure when Harlow gets a little bit bigger she will too.
Aren't they the cutest together?!