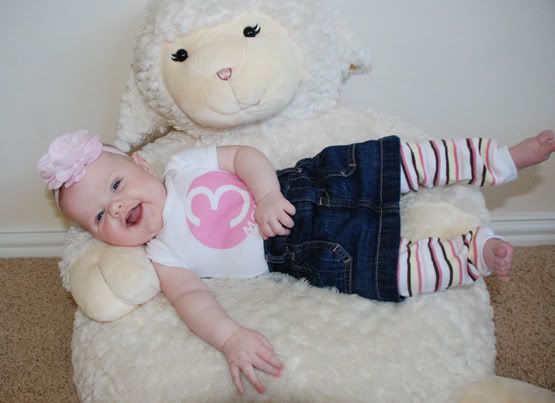 Well 3rd times the charm with Harlow's 3 month pictures. Harlow had what they thought was a sinus infection (they say it's hard to say for sure with a baby) a couple of weeks ago and she lost some of her bright pink Amoxicillin on her white onesie the first time I tried taking her 3 month pictures and on my second attempt, she kept spitting up and on top of it wasn't really in the mood to model for pictures. I knew after I took the first picture this 3rd attempt that my model was ready to work the camera with her gorgeous smile.
Harlow sure is a good baby. She almost always sleeps through the night and is so easy going when we are out about running errands. She is just now starting to really enjoy toys; her favorite being those chubby little hands of hers. She had stopped sucking her thumb the last couple of weeks but the past few days she found it again and has been sucking away on it. Her favorite place to be is in her swing, she loves looking at the toys and often takes a nice long nap while swinging away. I still love cloth diapering and so does Harlow.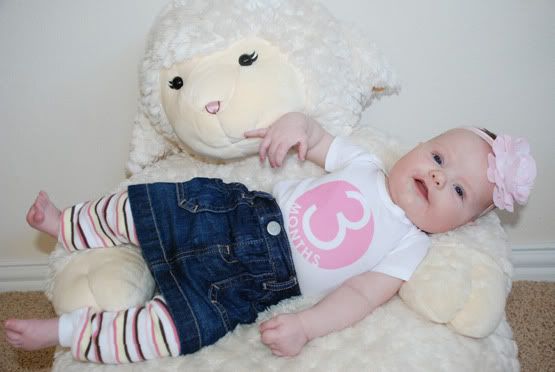 First time Harlow checked out Lulu the Lamb, sure she was wondering what it is she is sitting on.
Sitting pretty, propped up on the couch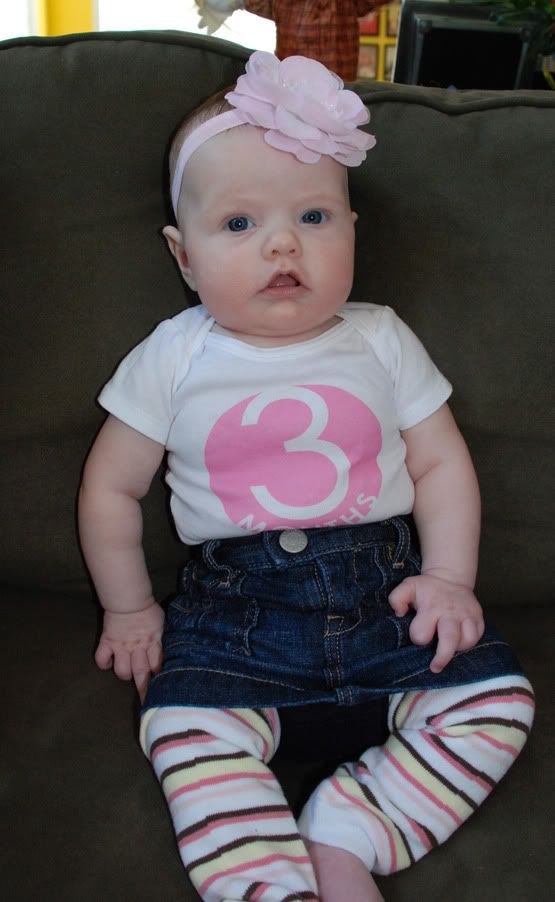 I love love those cheeks!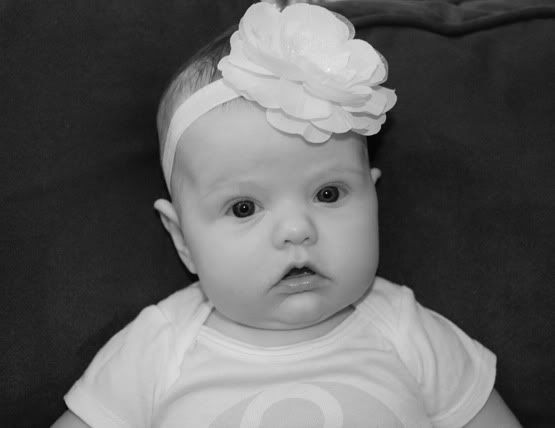 I have a couple other Blog posts I hope to get up either today or tomorrow. I have some nice pictures of our Thanksgiving as well as our Yo Gabba Gabba! concert yesterday so stay tuned. I need to run some laundry and start decorating the house for Christmas in between my computer time today. If only I had more hours in the day
I might be able to get it all done.