This Blog is all about
PAIGE
. She had so many fun activities at her school this week. On Monday, she had a Nursery Rhyme Parade and was one of the few chosen from her class to present her nursery rhyme "Little Bo Peep" on stage in front of the entire school along with her sheep and classmate Megan. Paige and Megan did such a great job on stage and were soooo cute together.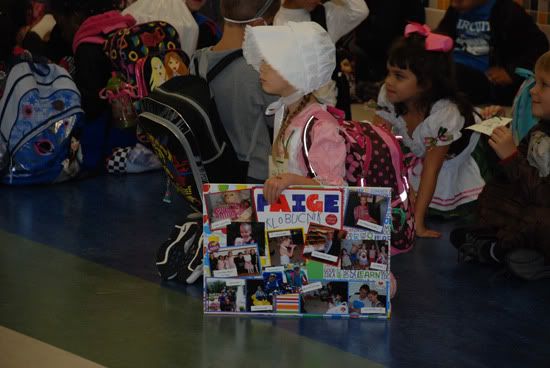 Waiting in the Auditorium with her class before school started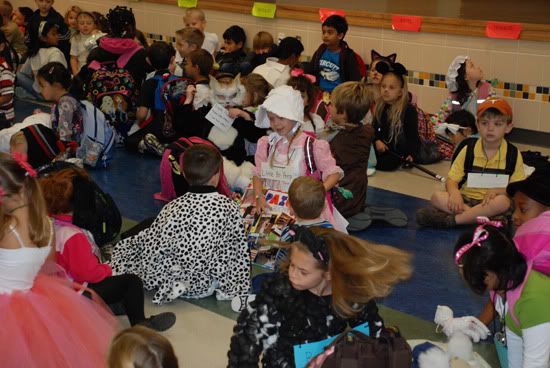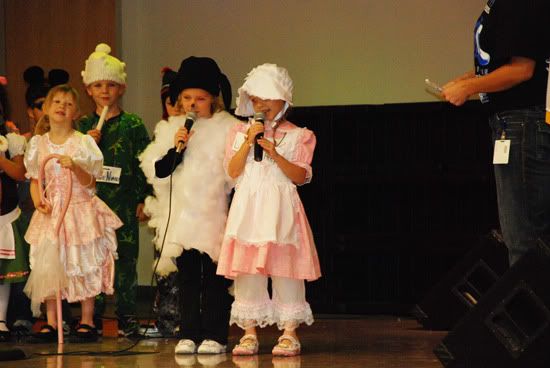 Little Bo Peep Paige and her Sheep Megan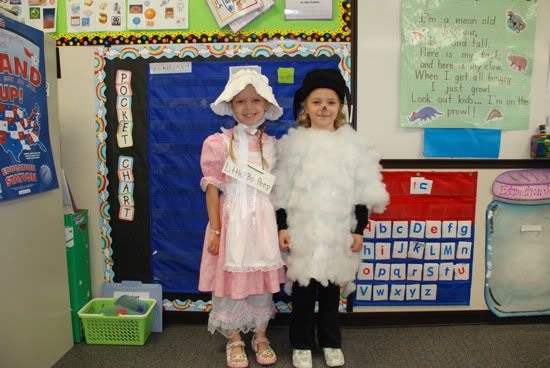 Paige also was the "Star Student" in her class this week. She made a board (with some help from her mom) that had a couple baby pictures, some vacation pictures along with some of her favorite activities and friends.
She also got to bring 5 items for Show-and-Tell, she will present one item everyday to her class. She brought her Tooth Fairy Pillow, DSi case (to talk about her DSi without actually having to bring it to school), black Halloween stuffed kitty, this little bug from her Littlest Pet Shop and this dragon toy from a McD's Happy Meal that she has played with for years.
Eager to present her "Star Student" board to her classmates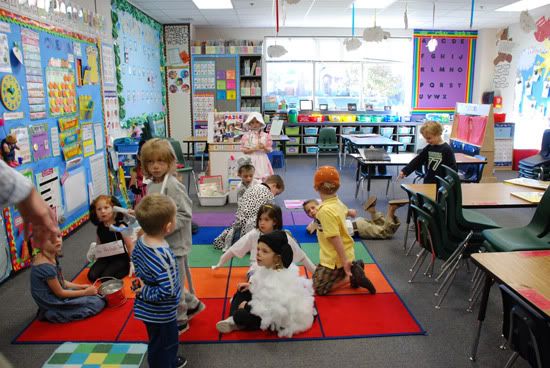 It was perfect timing for Show-and-Tell since she lost her 2nd tooth on Sunday night. She actually pulled the tooth out all on her own but it slipped out of her fingers and went down the drain in the sink. Super Daddy came to her rescue and took apart what he needed to on the sink to get the little tooth for her pillow. The Tooth Fairy brought her $4 and a pretty Tooth Fairy bracelet.
Showing me her missing tooth while her daddy works on getting the tooth out of the sink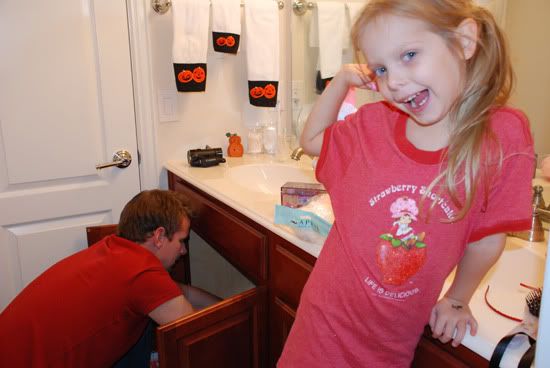 Practicing talking about her board before bed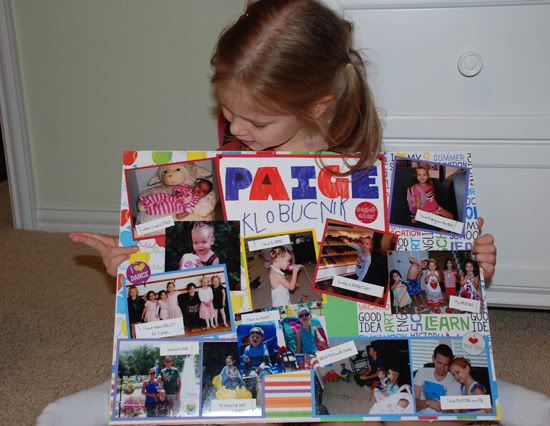 Her second lost tooth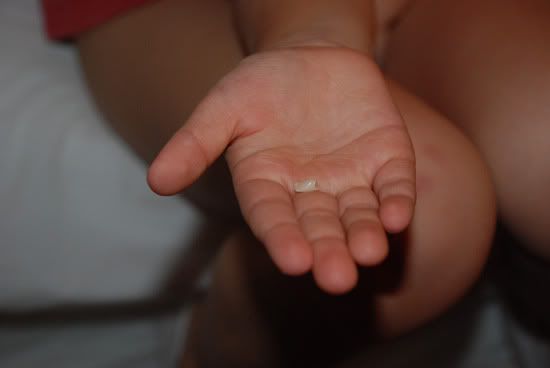 Ready for the Tooth Fairy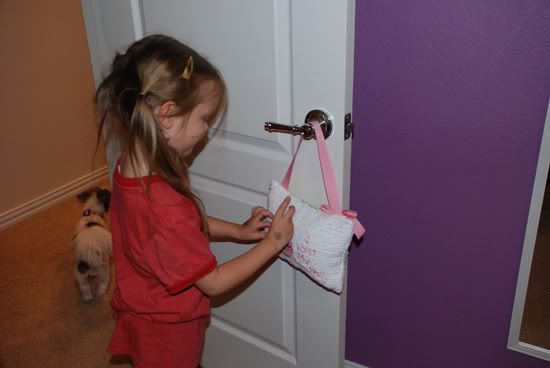 Ready for bed
Tooth Fairy bracelet from Etsy by
knittybittyappareal