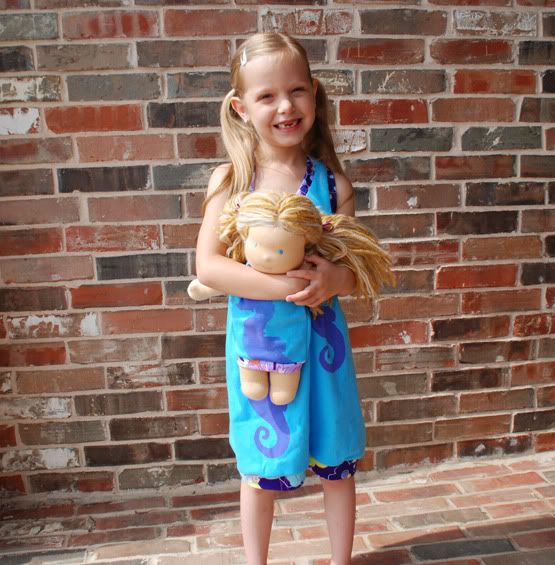 The only thing better than 1 of these
Lil Blue Boo
dresses is a little doll dress to match, Paige was so excited to match her
Bamboletta
doll Chloe.
I have recently become addicted to all things
Lil Blue Boo
, I love the upcycled one-of-a-kind dresses she makes as well as the limited silk screen prints that she sells. Paige loves how "cool" and comfortable they are. As with many of the things I love, they sell out almost immediately and the race to get one is part of the fun.
I recently scored a fabulous horse print dress for each of the girls with doll dresses to match, I get 'giddy' just thinking about the cute pictures of the girls' together wearing them.