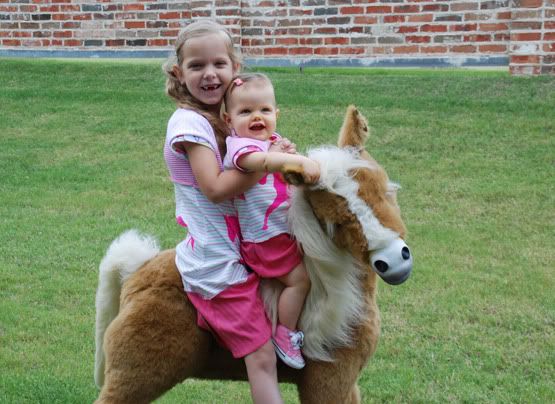 I almost can't put into words how excited Paige was about this pink horse dress by our favorite
Lil Blue Boo
, she couldn't get it on fast enough and the day after we took these pictures she put it back on to wear it again. At first, I wasn't going to let her but when that toothless smile is looking up at you it's hard to say 'no' so I let her wear it another day. I figure it's summer and being easygoing is one of the best parts about it.
I was so excited that Harlow got to match her big sister and another bonus is that Paige's two
Bamboletta
dolls each had a matching pink horse dress. I was happy I could use
Butterscotch
as a prop for the pictures since the kids don't play with it.
I always say I am going to 'frame it' and I never do but I can promise you all I will be framing one of these pretty pictures very soon.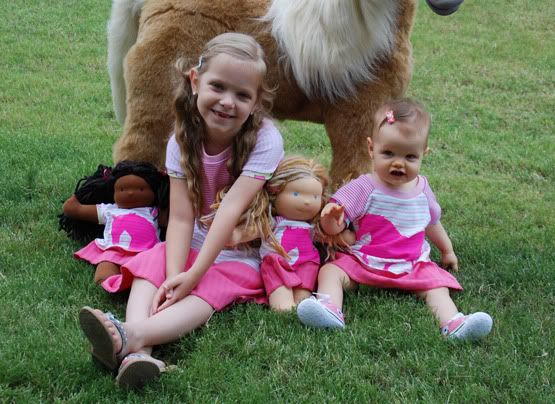 Paige almost 6 years and Harlow 9 months