Our kids sure are lucky to have the best SuperDad in the world.
Jon works so hard to provide the best for our family but at the same time is always open arms to help with the kids and also makes plenty of time to play with them.
This Father's Day morning was just like every Sunday morning because the kids always spend it with their dad. Jon takes the kids every Sunday morning (for the past 4 years) to get donuts and Starbucks to bring back home. We enjoy our donuts together and then the kids enjoy the morning playing the
Wii
with their dad while I get some time to craft in the office.
Jon had mentioned he needed a picture for his desk at work so I knew the perfect gift for Father's Day would be just that, now don't be fooled into thinking this 'perfect picture' was an easy task. It took 3 different 'mini-sessions,' a meltdown from
Aiden
, some whining by Paige and a wiggly baby in the middle before I got what I thought was the picture.
Here is the one I framed...
These fabulous 'Daddy's Girl' dresses are by my favorite
Lil Blue Boo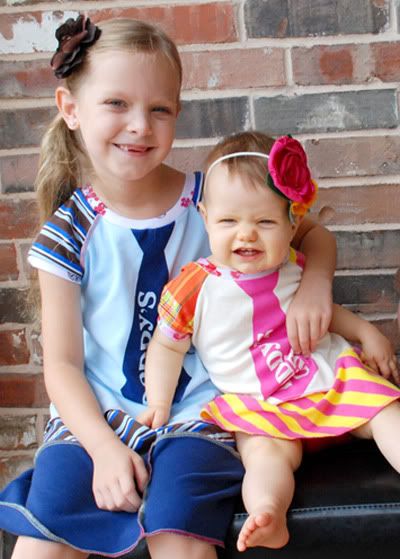 Wishing all of you SuperDads a very Happy Father's Day!!!